Philippines' Duterte calls Obama 'idiot,' impersonates Trump 'endorsing' his war on drugs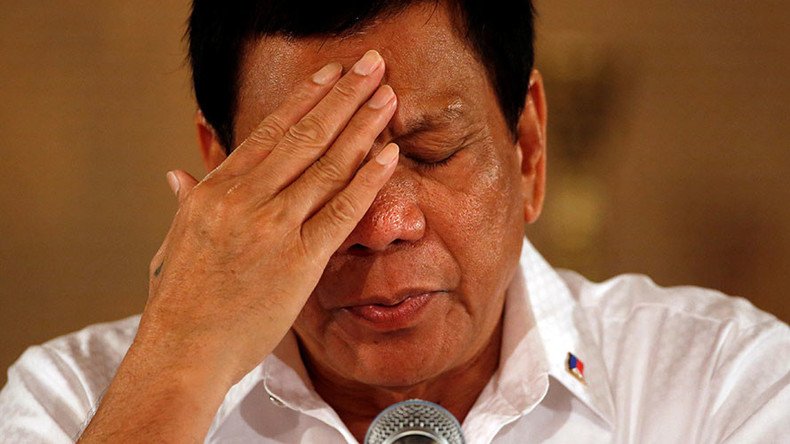 Philippines President Rodrigo Duterte has once again insulted former US leader Barack Obama, calling him an "idiot" for his approach to negotiations with his country. At the same time, he voiced hope that he will find a common language with Donald Trump.
Criticizing US diplomacy, Duterte noted that Obama's team always prepared for negotiations with the Philippines by digging up dirt on alleged human rights abuse being committed there.
"The past administration, whenever they make a report to any forum or venue there, they do research on the human rights violation amid the threat that you'd lose the assistance that is given to you every year," Duterte said while on a two-day visit to Myanmar.
The Philippines' president slammed Obama and his entire apparatus as "idiots" for throwing up accusations rather than engaging in constructive dialogue.
"It came to a point that repeatedly Obama said [this], the State department said [this], and everybody there was an idiot," he said.
"So we go 'You can go to hell. You can eat your assistance; we do not need it; we will survive.' So I go, from now on, I will adapt an independent foreign policy and I will deal with any country that I like," the president said at the Horizon Lake View Resort in Nay Pyi Taw on Sunday.
Noting that he has "nothing against Americans," Duterte said, "under the Trump administration, I will give all, whatever it is, short of military alliances."
Acting out an imagined phone call with the current US president, he impersonated Trump and his possible stance on Duterte's war against drugs, which was heavily criticized by the previous US administration.
"You know, you're doing it right. That sons of a ... they're destroying my country with drugs ... that border there ... those guys on the border ... you know this country there,'" Duterte said, pretending to be Trump. "'Yeah, you're doing it right, keep it up,'" he concluded.
President Barack Obama has come under repeated criticism from Duterte, who called him a "son of a b****" who can "go to hell" for criticizing the Philippines' war on drugs and attempts to pressure the country to surrender its independent foreign policy.
The Philippines president hopes to enjoy a warmer relationship with Donald Trump. Duterte previously claimed Trump had praised his controversial methods of dealing with drug users and dealers, saying it was the "right way."
Duterte has come under fire from human rights campaigners, diplomats, and the UN for launching a war on drugs that has led to thousands of deaths in the Southeast Asian country.
You can share this story on social media: