Israel turned 'local Amnesty branch into a foreign ministry front' — report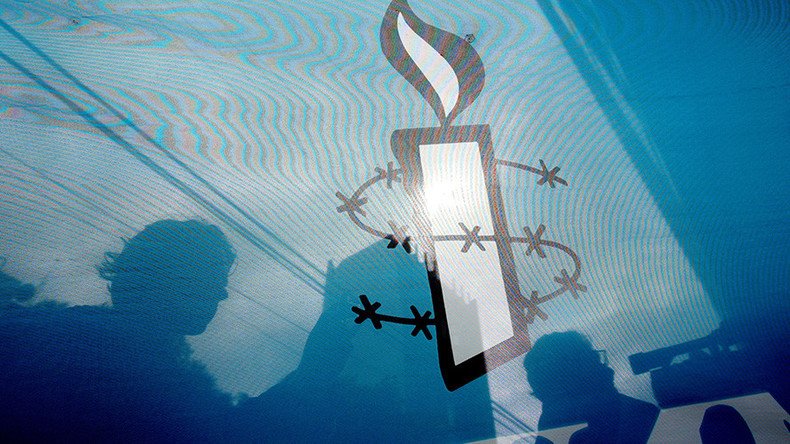 Israel used a local Amnesty International branch as a front for the foreign ministry in the late 1960s and 1970s, according to an exclusive report by Haaretz, based on official documents authenticated and translated by the Israeli news outlet.
The documents reveal how some heads of Amnesty International Israel were allegedly in regular contact with the Foreign Ministry from the late 1960s to the mid -1970s, reporting on their activity in real time, consulting with officials and taking instructions from them.
Haaretz obtained the documents from the Akevot Institute for Israeli-Palestinian Conflict Research and say they show how Israel tried to influence Amnesty's activity from within.
The Amnesty office in Israel received regular funds transferred through the Ministry of Foreign Affairs which reportedly included hundreds of Israeli pounds for flights abroad, per diem allowances, registration fees and dues payments to the organization's headquarters, according to the papers.
The report claims that the strongest link between the Foreign Ministry and the Amnesty office was during the period between 1974 and 1976 when Professor Yoram Dinstein was at its helm. Dinstein previously worked in the Foreign Ministry and served as the Israeli consul in New York.
Dinstein's appointment meeting was attended by the Foreign Ministry officer who he was most regularly in contact with during his time as chairman, according to one document.
Dinstein denied that Amnesty Israel received funds from the Foreign Ministry when contacted by Haaretz last week. He also disputed being in contact with the agency and said it had no involvement in the Amnesty International branch.
He also made clear his present day opinions of the human rights organisation: "I resigned after a few years when I became aware that this is a populist organization very far from everything I believe in, which is research and knowledge."
"Today Amnesty International is dealing with an area about which it understands nothing – international humanitarian law," he added.
Lior Yavne, the executive director of Akevot told Haaretz that the "manipulative exploitation" deployed then is reminiscent of groups in recent years that "supposedly originate in the civil society but have murky sources of funding and operate to damage the legitimacy of human rights organizations critical of the policy of the Israeli government."
Amnesty's International Secretariat said in a statement that the files "present serious allegations suggesting that the leadership of our former Israel section acted in a manner that was blatantly at odds with Amnesty International's principles."
It noted that since 1975, the organisation formally agreed that it would accept no government funds for any of its research or campaigns. The Israeli branch of Amnesty International opened in 1964, three years after the organisation was founded in London.
"During the period in question we were a movement that was still in its infancy. As we grew to become the truly global movement we are today, we have continued to develop robust governance policies and procedures to ensure stringent impartiality and accountability."
Amnesty Israel said that the documents demonstrate that the government of Israel has never refrained from making use of any means to evade accountability for the violation of human rights it conducts, in the 1970s as well as today.
Amnesty International Israel today runs a number of campaigns aimed at combating discrimination against Palestinian citizens of Israel, confronting human rights abuses within the occupied Palestinian territories and gaining equal rights for asylum seekers and refugees.
You can share this story on social media: