Netanyahu reiterates commitment to rebuild demolished West Bank settlement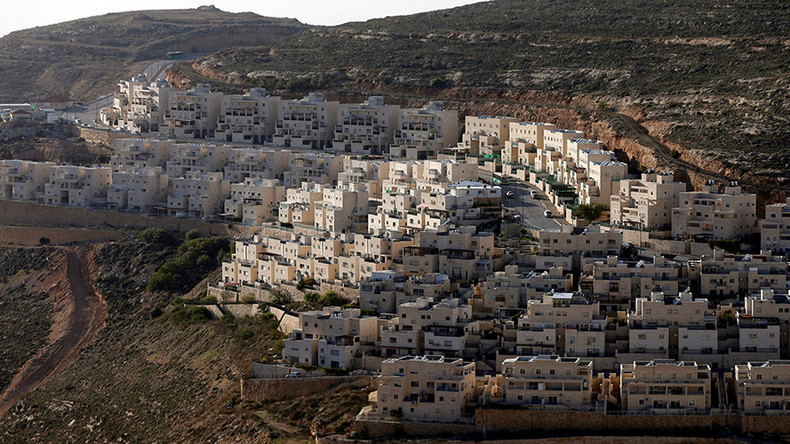 Israeli Prime Minister Benjamin Netanyahu has reiterated his promise to build a new West Bank settlement for residents of an outpost declared illegal and demolished by a Supreme Court order last month.
"To the settlers of Amona, I repeat, I gave you a commitment to build a new settlement and I will honor my commitment," Netanyahu said on Thursday ahead of a meeting with Jason Greenblatt, US President Donald Trump's chief Middle East negotiator, according to Reuters.
The Amona settlement, built on privately owned Palestinian land in 1995, was demolished last month following the Israeli Supreme Court ruling.
Netanyahu is being pressured to keep his promise to Amona's residents by his far-right coalition partners. However, President Trump, during their meeting in Washinton last month, asked Netanyahu to "hold back on settlements for a little bit."
"We are in talks with the White House and our intention is to reach an agreed policy for building in settlements which is agreeable to us, not only to the Americans," Netanyahu said.
"Naturally, this will be good for the State of Israel since we have not been in these processes for many years," the Prime Minister added.
After reasserting his commitment to building new settlements in the West Bank, the first since 1999, the Prime Minister pressed forward with settlement prospects at his second meeting with Jason Greenblatt, who also doubles as Trump's adviser on international relations.
Greenblatt is touring the Middle East to meet with the Israeli, Palestinian and Jordanian leadership as Washington seeks to strike a possible peace settlement under Trump's administration.
Greenblatt has already met with settler leaders which included members from Samaria Regional Council and Efrat Council. The American envoy also paid visits to the Palestinian President Mahmoud Abbas and to King Abdullah in Amman, Jordan.
On Monday, Greenblatt met Netanyahu for more than five hours.
During Greenblatt's second meeting with Netanyahu on Thursday, which lasted three hours, the two politicians failed to reach a concrete agreement. The negotiations are set to be continued next week in Washington between Greenblatt and Israel's US ambassador, Ron Dermer.
"They also made progress on the issue of Israeli settlement construction, following up on President Trump and Prime Minister Netanyahu's agreement in Washington last month to work out an approach that reflects both leaders' views," a joint statement released reads, Haaretz reports. "Those discussions are continuing between the White House and the Prime Minister's Office."
At the same time the "positive discussion" was also focused on "advancing a genuine and lasting peace between Israel and the Palestinians that strengthens the security of Israel," said the statement.
Israel has been building in East Jerusalem and the West Bank since 1967. The Palestinians believe East Jerusalem to be their land, but Israel has been forcefully denying Palestinians the territory. Some 385,000 Israeli settlers live in the West Bank that is home to 2.8 million Palestinians. Another 200,000 Israelis live in East Jerusalem.
The construction of these settlements, illegal under international law, has been the subject of growing controversy, mounting criticism from the international community, and a deteriorating security situation between Israelis and desperate Palestinians.
During the Trump-Netanyahu meeting in February, the US president asked the Israeli Prime Minister to temporarily hold off on building new Jewish settlements on land claimed by Palestinians for their future state.
"I'd like to see you pull back on settlements for a little bit," Trump said, instead promising to strike a deal that would bring an end to the decades-long Israeli-Palestinian conflict. "I'm looking at two-state and one-state… I like the one that both parties like. I'm very happy with the one that both parties like. I can live with either one."
You can share this story on social media: