'Wizard' and two others arrested for gang rape in Italy
Published time: 14 Mar, 2017 20:51
Edited time: 15 Mar, 2017 12:12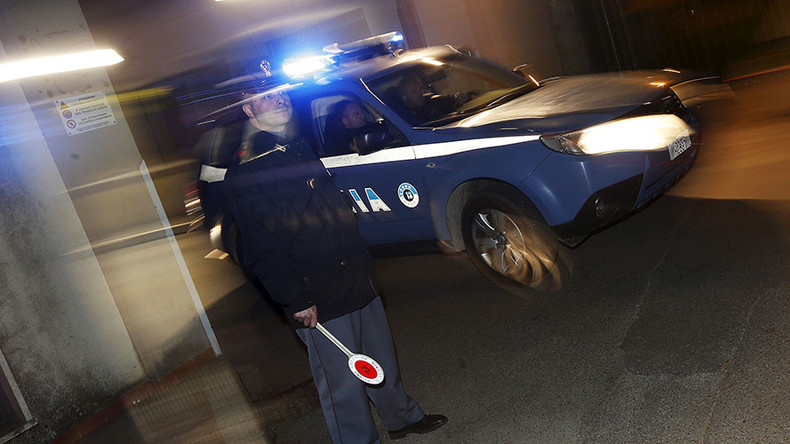 A 69-year-old 'wizard' and two other men have been arrested in the northern Italian city of Turin for raping an underage girl. They claimed it would cleanse her of "negative forces.'"
Paolo Meraglia, who claimed to be a sorcerer, abused the victim for months in a Turin attic before she informed police. Meraglia was arrested, along with the victim's 19-year-old ex-boyfriend, his mother, and a 73-year-old friend of the self-confessed sorcerer, who police said also took part in the abuse.
Turin police officers charged the three men with gang rape on Monday, reported The Local. The offenses were compounded by the fact that the victim was "semi-sedated" at the time the abuse took place.
The underage victim began visiting Meraglia in September 2015, along with her then-boyfriend and his mother. Police did not say whether the mother would also face charges.
"He convinced the girl she was the victim of strong 'negative forces' and consequently convinced her to undergo 'purification rites' consisting of sexual intercourse, sometimes in a group," police said.
READ MORE: Torture, abuse, & harassment: ex-housemaids describe horrors of working in Saudi Arabia to RT
Over the course of the investigations, a hierarchy of sorts became evident within the group, authorities added. Meraglia, the apparent leader, was known as the 'Master', and the rest of the group adopted similar roles, such as the 'Apostle,' the 'Catalyst,' and the 'Maid'. The victim was the 'Vestal Virgin,' seemingly a nod to the ancient Roman religious order.
While searching Meraglia's home, police found a number of items thought to have been used during the so-called 'rites', such as tarot cards and handwritten incantations, a set of words used when reciting a magic spell or charm.