Turkey bans Dutch ambassador, suspends diplomatic flights and high-level govt meetings - Deputy PM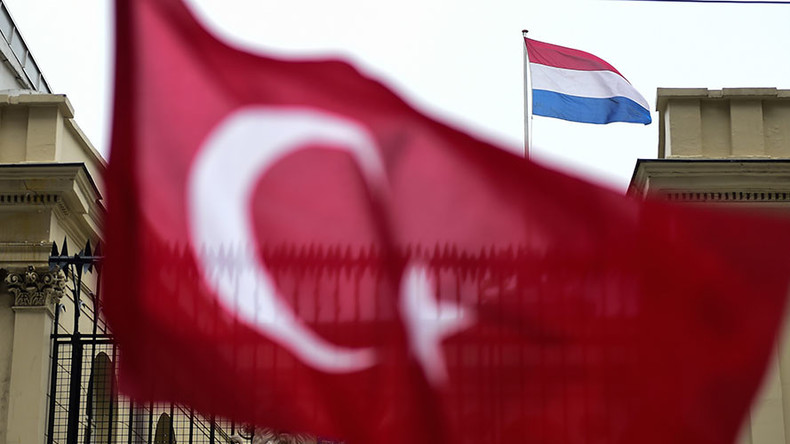 Ankara has banned the Dutch ambassador from entering Turkey, halted diplomatic flights and suspended high-level government meetings, Numan Kurtulmus, the Turkish Deputy Prime Minister, has said.
The Dutch ambassador Cornelis Van Rij is currently on leave from returning to the country.
In a reciprocal measure following the barring of Turkish politicians from giving speeches in the Netherlands, Dutch ministers are now also barred from entering Turkey.All diplomatic flights between the two nations have been suspended.
"We are doing exactly what they did to us. We are not allowing planes carrying Dutch diplomats or envoys from landing in Turkey or using our airspace," Kurtulmus said. "Those creating this crisis are responsible for fixing it."
Kurtulmus said that his government further recommends that Parliament revokes an official friendship agreement between Turkey and the Netherlands.
Kurtulmus added that the actions of Netherlands, which prevented the Turkish foreign minister from landing in the country and mistreating the country's family minister, were a sign of the collapse of Europe.
You can share this story on social media: