Le Pen plans to offer Poland & Hungary cooperation in 'dismantling' EU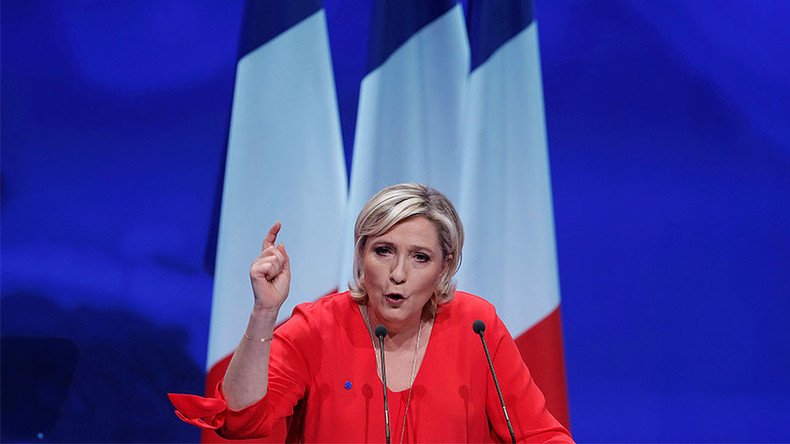 French right-wing leader and presidential candidate Marine Le Pen said if she wins France's presidential elections this year she wants to propose to Poland and Hungary that they collaborate in dismantling the EU, Polish media reported.
"I think we can work on many points together. If I become the president [of France] tomorrow, I will talk to [Hungarian PM Viktor] Orban about what seems unacceptable to us in the European Union, what is intolerable in the EU's actions today," Le Pen told Polish Rzeczpospolita newspaper.
Le Pen said she is also planning to hold talks with Jarosław Kaczyński, the leader of Poland's right-wing Law and Justice party (PiS).
"Certainly we will not agree on everything. But after that, each country is free and sovereign to defend their own interests," she said.
While these "alliances" might not be formal, the countries will have "big ideas in common," Le Pen said.
UK Prime Minister Theresa May could also become France's partner in dismantling the EU, Le Pen said according to the newspaper.
Le Pen believes there are at least two points that France and the Polish government could discuss. The first is Poland's dispute with Brussels in the Constitutional Court. Warsaw was angered when the EU reappointed Donald Tusk, a long standing rival of Kaczynski, as head of the European Council. Poland was the only country to vote against Tusk's reappointment.
The second is the refugee issue. Brussels wants to distribute refuges across all EU countries, which Poland opposes.
"The EU wants to sanction countries that do not accept refugees… This is madness, this has to stop," said Le Pen.
However, a PiS official named Beata Mazurek wrote on Twitter that the party is not interested in dismantling the EU.
According to an OpinionWay poll released on March 13, Le Pen would be beaten by either independent candidate Emmanuel Macron or Republican Francois Fillon in the second round of presidential elections.
You can share this story on social media: