One in four investors believes euro break-up is looming – report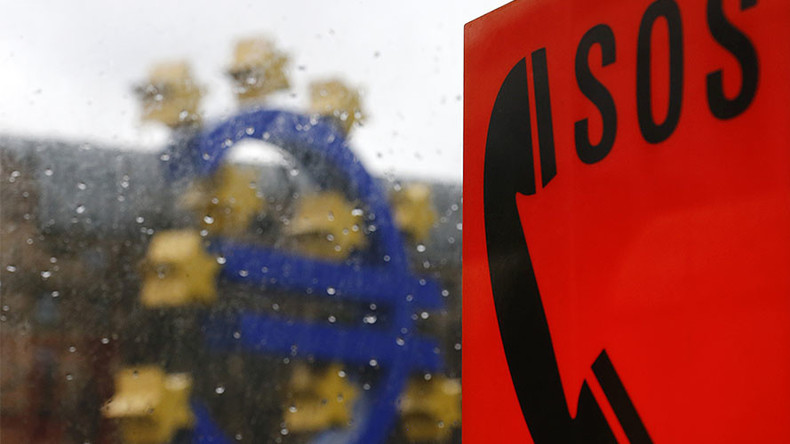 The number of investors predicting the eurozone will lose at least one member this year has increased, according to the Frankfurt-based Sentix research group. The risk of contagion is regarded to be even bigger than during the debt crisis in 2012/13.
The group's 'euro break-up' index is based on 1,000 investors. The index rose to 25.2 percent in February from 21.3 percent in January, according to the report quoted by Reuters. This means every fourth investor predicts a euro break-up in the next twelve months.
The risk of contagion has risen above 45 percent, more than during the peak of the 2012/13 eurozone debt crisis, Sentix said.
"After two years absence, the euro crisis is back in the spotlight. However, this time is different. The protagonists have multiplied as France and Italy now join Greece as likely exit candidates," said Sentix researched Manfred Huebner.
"Investors fear forecasters might get it wrong again after last year's surprise victory of [US President Donald] Trump and Brexit," he added. Huebner added that Marine Le Pen's presidential win in France is less likely.
Last week, a majority in the Netherlands Parliament voted in favor of asking the government's top advisory body to examine if the single currency works.
According to lawmaker Pieter Omtzigt, the probe will analyze whether it is necessary and possible for the country to ditch the euro and if so how.
In the Netherlands, the Geert Wilders-led Party for Freedom, PVV, is likely to win elections on March 15, shaking up the country's politics, including eurozone membership.
PVV's ideology is Dutch nationalism, anti-immigration, anti-Islam and hard Euroskepticism. Wilders has called for a Dutch EU referendum, dubbed as 'Nexit.'