EU only hardened Russia with sanctions, now 'we must talk' – French presidential hopeful Fillon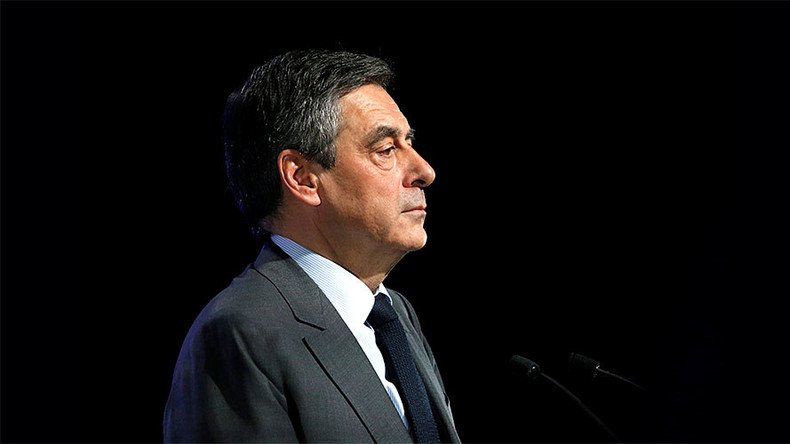 French presidential hopeful Francois Fillon says he wants to open up dialogue with Russia, while blaming the "bad policy" of the EU for driving Russia away. He also stressed that the sanctions imposed on Moscow are Europe's "responsibility."
"Russia is drifting away... But why? Because we initially had a bad policy towards Russia," Fillon said in an interview with Europe1.
He pointed out that it was Europe that imposed sanctions on Moscow, adding "now I state that we have made mistakes."
"The sanctions towards Russia are our responsibility. They [led to] the hardening of the Russian position. We must negotiate with Russia," he concluded.
Fillion is the nominee of the Republicans party, which is to face far-right and socialist rivals in the presidential elections to be held April-May.
He has repeatedly advocated normalizing relations with Russia. In January, Fillion said that Europe must become less dependent on the US in terms of economics and defense, and needs to strengthen its ties with Russia, which he called a vast country essential for the future of the continent.
READ MORE: Sanctions won't break Russia, we need partnership – French presidential hopeful Fillon
"Relations with Russia are a strategic issue for the future of Europe. We made mistakes in the past pushing Russia into faulty actions," he said then, adding that, while Russia may not have a strong tradition of democracy, it does have a nuclear arsenal.
After his landslide victory in the November primaries for the center-right party, Fillon promised he will normalize relations with Russia, calling President Francois Hollande's stand-off with the Kremlin over Ukraine and Syria "absurd."
According to the OpinionWay poll released on March 10, three candidates have a chance to enter the second round of French presidential elections: Fillon, independent candidate Emmanuel Macron, and right-wing presidential candidate Marine Le Pen.
The poll also projects that if Fillon meets Le Pen in the second round, he will beat her with 60 percent of the vote.
You can share this story on social media: