Sanctions won't break Russia, we need partnership – French presidential hopeful Fillon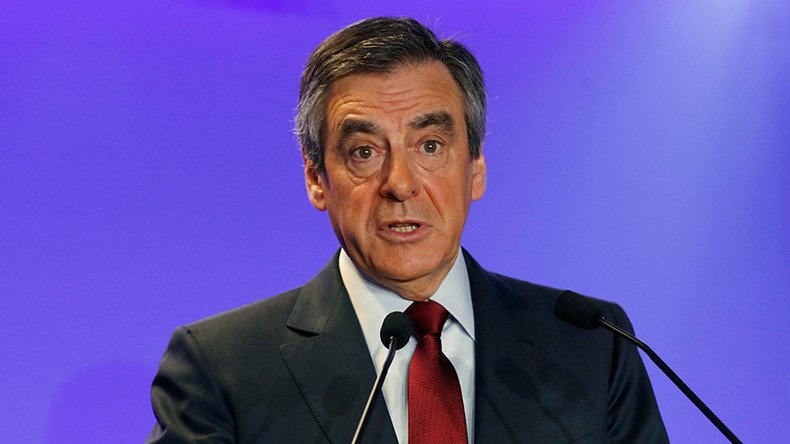 Europe must be less dependent on the US in economic and defense areas, and needs stronger ties with Russia, a "vast" country essential for the future of the continent, says Francois Fillon, the French Republicans' presidential hopeful.
Fillon, who is the Republicans' nominee to face far-right and socialist rivals in the presidential elections in April-May, after his landslide victory in the primaries for the center-right party, outlined his vision for France in an interview on Sunday with Le Monde and Frankfurter Allgemeine Zeitung.
"Relations with Russia are a strategic issue for the future of Europe. We made mistakes in the past pushing Russia into faulty actions," he said, adding that Russia is a country without a democratic tradition, but with a nuclear arsenal.
"The US would not accept aggressive states at their borders. What made them [US] deploy the anti-missile system at the Russian border then? We've made a lot of mistakes," he said.
Russia is "a vast country that cannot be treated light-heartedly," Fillon argued. "There are two options: you either try to find an agreement with Russia, or you confront it. Who in their senses wants a conflict with Russia?"
Fillon, with 23 to 25 percent of the vote, placed second after far-right candidate Marine Le Pen with 25 to 26 percent in the latest Ipsos Sopra Steria survey. Emmanuel Macron of the 'En Marche!' (Foward!) movement is third with 19 to 21 percent.
In his first major media appearance since becoming the center-right nominee last year, Fillon promised to focus on defense, security and a more integrated eurozone. Often called "Putin's friend" and a "Thatcherite" by the French media, he advocates lifting economic sanctions against Russia and a broader rapprochement with Moscow.
"To think that we can break down the Russians by imposing economic sanctions is naive. Our relationship with Russia should be rebuilt," Fillon told Le Monde, adding that it could become an incentive for both sides to restore ties.
The West has made many mistakes in its dialogue with Moscow, Fillon noted, particularly by "deceiving the Russians on Libya, Kosovo and economic partnership with the EU," as well as making "irresponsible statements" on the possibility of Ukraine and Georgia – former Soviet republics bordering Russia – into NATO.
The Europeans "just have to accept that Ukraine and Georgia are not going to enter the EU and NATO" as Washington "does not accept having aggressive states at their borders," he said.
Brexit, Trump & now Fillon: 'Pragmatist' causes surprise with French center-right primary win

Interestingly, he lambasted new US President Donald Trump for his "very aggressive discourse," saying: "Europe has been warned – it must organize itself in the face of an American policy which is not going to give us gifts."
The Americans always used the "dollar weapon" against the Europeans, Fillon continued, mentioning billions of dollars' worth of fines recently imposed on BNP Paribas and Deutsche Bank, as well as Washington's attempts to hurdle trade and investment ties between the EU and Iran. "We don't have to comply with American rules," he stressed.
Similarly, Fillon asserted that Europe must stick to the idea of establishing its own military alliance, as NATO "is in no way a protection against Islamic totalitarianism which tries to destabilize a huge area spanning from Pakistan to Nigeria." The US is partially responsible for the current security environment, Fillon said, concluding that "with or without Trump, Europe must be able to properly defend itself."
You can share this story on social media: