4yo Siberian girl walks 8km across snowy taiga to help dying grandma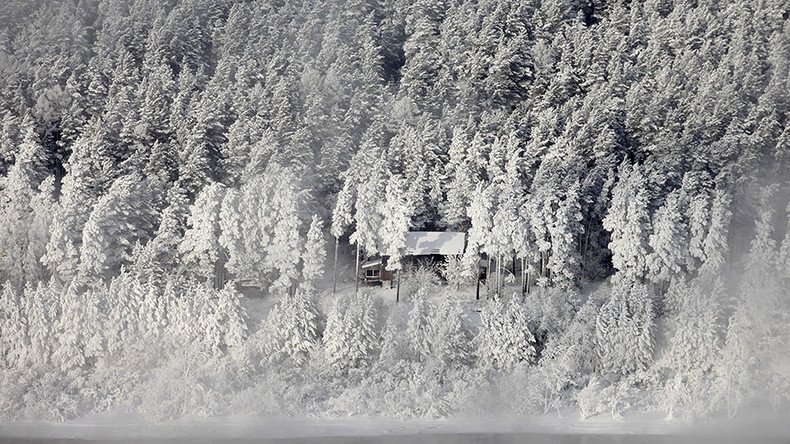 A four-year-old girl walked some eight kilometers across the bear- and wolf-infested Siberian taiga to seek help for her grandmother.
The incident took place in the Russian Republic of Tuva in southern Siberia back in February, but was confirmed by the authorities only on Sunday.
The four-year-old girl, identified by local media as Saglana, was living with her grandparents in a remote village. Her grandfather has reportedly been blind for several years, and the girl's 31-year-old mother lives separately.
One early morning, the Saglana woke up and saw her grandmother motionless. She had to seek help in the nearby town, some eight kilometers away, according to local media.
The problem was, she had to walk through the snowy taiga forest on a crispy early morning to get there.
Despite all the dangers of trek through a Siberian woodland notorious for its wolves and bears, she reached her destination in a few hours. The medics who examined the girl after she arrived said she was suffering from "general hypothermia," according to a police statement.
Unfortunately, the medics who went to help the girl's grandmother, couldn't save her. The woman in her 60s had died of heart attack.
People on social media praised the girl for her bravery.
"Well done, little girl," "We wish you good health," "She is worthy of a medal," "Here's a hero!" people tweeted.
"The future of our [district] lies with these small heroes," locals from the Tere-Kholsky District told Tuva Online news agency.
Others wondered how the child's grandpa could have let her make the trip and why the family didn't have mobile phones.
In the meantime, the local branch of the Russian Investigative Committee has opened a case against the girl's mother, suspecting her of dangerous negligence.
"She knew that the elderly people were unable to ensure the safety of the child," it said in a statement.
You can share this story on social media: