'Hypocritical democracy': 2016 US election was full of 'lies & farces,' China says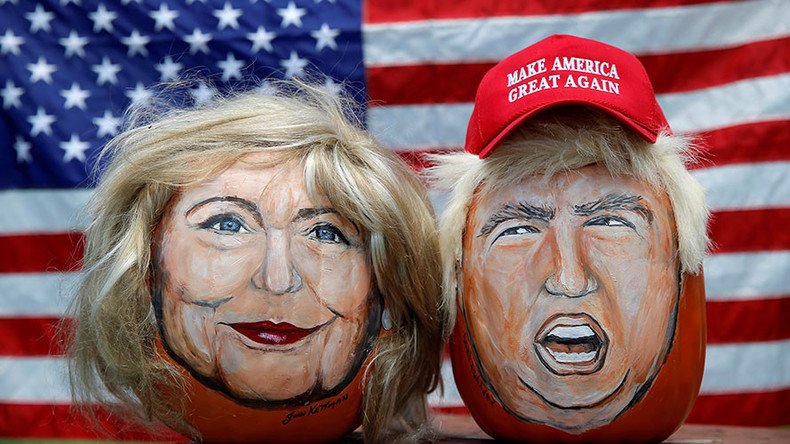 The 2016 US presidential election was full of "lies and farces" and was driven by "power-for-money deals," which in itself was sign of "hypocritical nature of US democracy," a Chinese government agency stated in a report on America's human rights record. 
"In 2016, money politics and power-for-money deals controlled the presidential election, which was full of lies and farces," read an annual report released by the China's State Council Information Office, as cited by Xinhua news agency.
There have been "no guarantees of political rights," and the election itself, accompanied by large-scale protests, provided "full exposure of the hypocritical nature of US democracy," the government paper stated.
Beijing's paper then went on to criticize the US for "continued deterioration in some key aspects of its existent human rights issues last year," mentioning "the gunshots lingering in people's ears behind the Statue of Liberty, worsening racial discrimination and the election farce dominated by money politics."
These instances once again saw Washington undermining "its human rights 'myth' with its own deeds," the report added.
In conclusion, China chastised its geopolitical rival for continuing "to trample on human rights in other countries, causing tremendous civilian casualties" in countries such as Iraq, Syria, Pakistan, Yemen, and Somalia.
The government paper was released just days after the US State Department published its annual report on human rights practices, which lashed out at aspects of China's domestic policies, criticizing Beijing for neglecting civil and political rights. It also stated that the government curtails freedoms in Hong Kong and Macau.
"Repression and coercion" of civil society remained severe, the State Department maintained, adding, "As in previous years, citizens did not have the right to choose their government and elections were restricted to the lowest local levels of governance."
The report also claimed the existence of "arbitrary or unlawful deprivation of life, executions without due process, illegal detentions at unofficial holding facilities known as "black jails," torture and coerced confessions of prisoners… and others whose actions the authorities deemed unacceptable."
READ MORE: US possible withdrawal from UN Human Rights Council 'misguided & shortsighted' – HRW
The report was not launched by new Secretary of State Rex Tillerson, who broke a long-standing tradition by declining to make a public appearance to announce the release. The practice existed for more than 40 years, as previous secretaries of state took part in the public launch or made public comments to mark the report's publication.
Meanwhile, there are some indications that Washington might be considering withdrawal from the 47-member UN Human Rights Council, a major international agency which oversees the state of human rights and liberties worldwide.
In late February, Politico reported, citing a former State Department official, that the Trump administration was apparently considering the measure due to the council's critical attitude towards Israel and its alleged inefficiency.
"There's been a series of requests coming from the secretary of state's office that suggests that he is questioning the value of the US belonging to the Human Rights Council," the source said. The UN director at Human Rights Watch (HRW), Lou Charbonneau, said such a move would be "misguided and shortsighted."
You can share this story on social media: