2 dead, 1 critically injured after gunmen open fire in Swiss cafe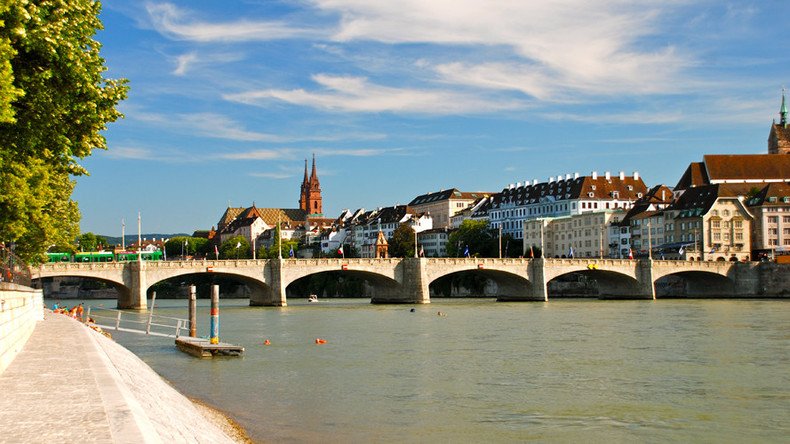 At least two people died and one was critically injured after gunmen entered a restaurant in Basel, Switzerland and opened fire at the people there.
The shootout took place at 8:15pm Thursday local time at Cafe 56, located in the part of the city known as Kleinbasel.
Two armed men reportedly stormed into the cafe, opened fire at the diners and then fled, police said.

"The investigation carried out by the criminal investigation department of the prosecutor's office revealed that two men apparently entered Cafe 56 and shot several times," AP quoted the the Swiss prosecutor's office as saying.
Police were promptly called to the scene by passersby, but by the time they arrived to the cafe, the suspects had reportedly fled toward the Badischer railway station.
The station is situated near the German border and is the only railway hub operated by Deutsche Bahn outside Germany.
A manhunt for the suspects is under way.
Policemen attempted to resuscitate the severely injured person until the ambulance arrived, the prosecutor's office said. His current condition is unknown. None of the victims of the bloodshed have been yet identified.
The motives of the attackers are not immediately clear and are being investigated.
A local resident told Basler Zeitung that the cafe used to be known for having links to the drug scene, but no longer has this reputation.
"Since the owner changed many years ago, it has become a quite ordinary diner," he said, as cited by the outlet.
The attack caused a stir in Swiss and German media, taking place at roughly the same time as an ax-wielding, 36-year-old attacker injured seven people at Dusseldorf's main train station.
You can share this story on social media: