Swedish jihadists funded themselves through benefits, govt says 'unacceptable'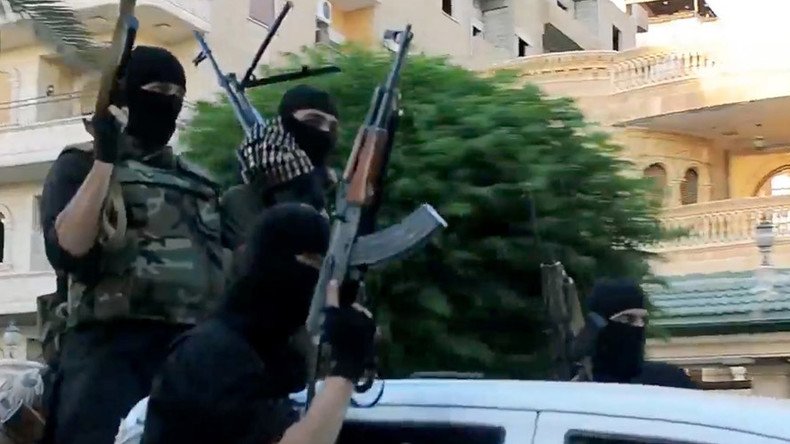 Wannabe jihadists travelling to Iraq and Syria from Sweden and Denmark have supported themselves through state benefits, a report by the Swedish National Defense University has found.
The report examined hundreds of individuals who left to join extremist groups such as Islamic State (IS, formerly ISIS/ISIL) between 2013 and 2016. Commissioned at the request of the Financial Supervisory Authority, it has found that the majority was still receiving living allowance, child benefit, maintenance support and parental benefits while abroad, having other people handle their mail to make it look like they were still at home.
In some cases, the individuals also applied for overseas study loans.
"This is of course totally unacceptable. No state funds should be used for anything even close to terrorism," Anna Ekstrom, the Minister for Upper Secondary School and Adult Education, told the public television channel SVT.
"We need to get a hold of this issue immediately. We are preparing now to go to parliament and ensure that the government gets the opportunity to stop the payout of such large sums at once."
The money collected is usually transferred to foreign accounts, making it harder to trace.
The tax authorities also noted that payday loans have been taken out to finance trips to Syria and Iraq, but since 2015 have become less common, probably because their recipients intended to return to Sweden. In 5-10 suspected cases, cars have also been rented and driven out of the country, either to be used in the conflict zone or sold.
According to a group's instruction manual, IS has encouraged its members abroad to seek benefits if they're able to do so.
One example of this is Abdul Samad al Swedi aka Michael Skramo, who fled from Gothenburg with his wife and four children to Syria in 2014.
Over the course of eight months, Skramo was paid $5,000 in benefits while appearing in IS propaganda videos.
Sweden is not the only country with the issue. In February, Danish officials said that 29 citizens were paid $100,000 in public pension benefits as they were considered too ill or disabled to work, before fleeing to Syria to fight for IS.
Belgian authorities also believe some of the terrorists involved in the Brussels and Paris attacks that killed scores of people between 2015 and 2016 might also have been partially funded by the country's welfare system.
According to the 2016 annual report by the Swedish Security Service, or Sapo, around 300 people have left to fight in Iraq and Syria from Sweden, mainly joining IS or the al Qaeda-affiliated al Nusra Front. Most are young men between 18 and 30 years old who have been born in Sweden but with at least one parent born abroad. They typically have little to no income, and over half have criminal records. The report states that 44 have been killed while 135 have returned to Sweden as of 2016.
You can share this story on social media: