Berlin concerned over possibility of new arms race in Europe – German FM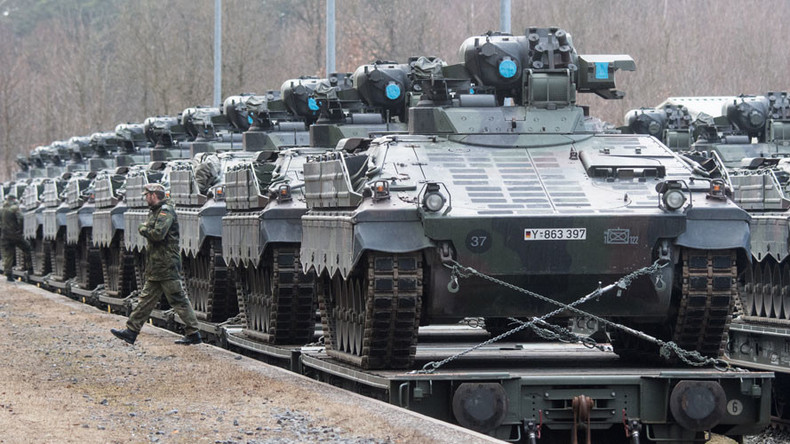 German Minister for Foreign Affairs Sigmar Gabriel, who is in Moscow for talks with his Russian counterpart Sergey Lavrov, says that Germany fears a new arms race in Europe.
"We are concerned that a new spiral of the arms race may emerge in Europe," he said, as cited by TASS. "It's too early to say how and in what direction we could advance to prevent this."
"Germany has demonstrated that it is a reliable partner," Gabriel added. "We talk and do what we say. This applies to both complex decisions and decisions that we are embracing again."
"Germany keeps its promise, and this is necessary for the whole of Europe," Gabriel stressed. "German-Russian relations are extremely important for us."
Russia and Germany should strive for disarmament in Europe, despite the likelihood of the resumption of the arms race, Gabriel said.
"Germany and Russia know better than many others that such arms races do not meet the interests of people in our countries," Gabriel stressed. "Despite all the complex issues and disagreements, one must strive for the goal of disarmament in Europe. Despite all the problems, this goal remains one of the main concerns in Europe."
"This is one of the difficult issues on which our opinions differ, and the approaches we have are different too," the German FM said.
It is necessary to keep trying to find common interests, Gabriel said.
"We have reached a critical point. We can continue our escalation, limiting ourselves only to our point of view, or we can try again and again to understand what is happening on the other side, understand and accept other interests," he noted as cited by Interfax.
"Trying to find common interests again and again is the only chance we have," he stressed.