'Islamist terrorist attacks in Germany possible any moment' – German intelligence chief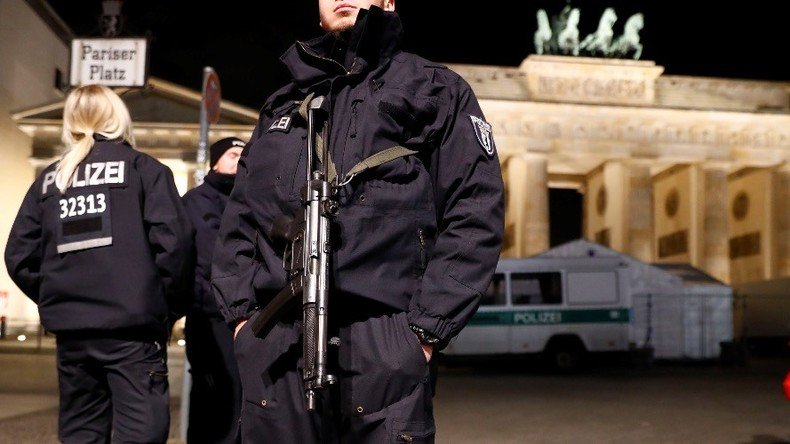 A terrorist attack in Germany may occur "any moment," as the number of Islamists on the loose keeps growing, the head of the German domestic intelligence service has warned.
"Islamist terrorist attacks in Germany may occur any time," Hans-Georg Maassen, the president of the Federal Office for Protection of the Constitution (BfV), said in a statement on Wednesday.
The official warned that "the potential of violence-oriented Islamists in Germany is growing steadily and will continue to increase."
Maassen highlighted the "unchanged high level of hazards for Germany and its interests from Islamist terrorism." According to the official, the number of warnings has been on the rise in recent years and has "tripled since 2013 alone."
Throughout the past year, the country was increasingly "prioritized" as a target for Islamic State (IS, formerly ISIS/ISIL) terrorists.
The German intelligence agency is registering more and more violent Islamists on its soil, Maassen said, adding that his agency has as many as 1,600 people on its radar.
Telephone calls to the BfV hot line "Islamist terrorism," designed to collect information on planned terrorist attacks, have been on the rise since 2012-2013 and more than doubled over the past year.
"Each individual case is examined closely," Maassen stressed.
The counter-measures taken by the German intelligence service have been growing in response, resulting in increased executive measures in 2016-2017.
Security services have been on high alert since December 2016, when a truck driver drove into a Christmas market in central Berlin, killing 12 people and injuring 56 others. Authorities obtained information that the suspected attacker, Anis Amri, a Tunisian, frequently visited the mosque, along with a video on his mobile phone that showed him pledging allegiance to Islamic State.
Germany saw a wave of smaller terror attacks last summer. In July, a rejected asylum seeker blew himself up outside a wine bar near a music festival in the German town of Ansbach. The explosion injured 15 people.
The same month, a 17-year-old Afghan refugee attacked passengers on a train in Wuerzburg, shouting, "Allahu Akbar" and wounding five people. The attacker was shot dead by police, who later found a handprinted ISIS flag in his room.
You can share this story on social media: