EU countries not required to issue humanitarian visas – European Court of Justice
Published time: 7 Mar, 2017 13:41
Edited time: 8 Mar, 2017 13:08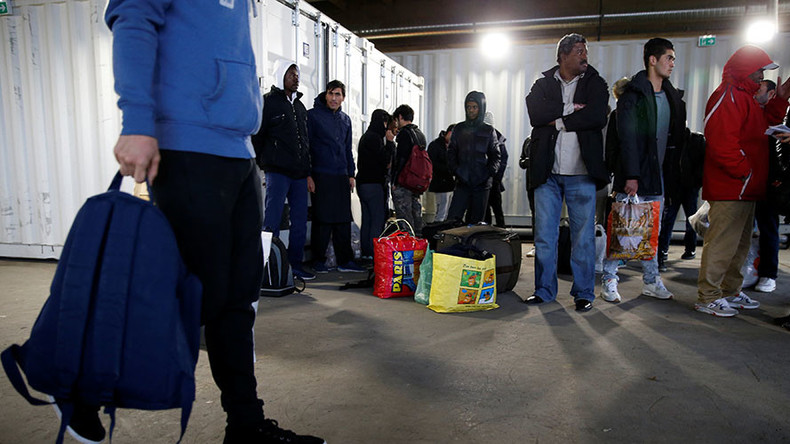 Countries belonging to the European Union are not obligated to issue entry visas to people who are at risk of torture or inhumane treatment, the European Court of Justice (ECJ) has ruled.
"Member states are not required, under EU law, to grant a humanitarian visa to persons who wish to enter their territory with a view to applying for asylum, but they remain free to do so on the basis of their national law," the Luxembourg-based court said on Tuesday, as quoted by Reuters.
EU law does not require MS to grant humanitarian visas to persons wishing to enter their territory to claim asylum https://t.co/B0sMPtNgss

— EU Court of Justice (@EUCourtPress) March 7, 2017
It went on to state that allowing people to choose where to get international protection would undermine an EU system in place that establishes which countries should handle asylum applications.
"Allowing third-country nationals to lodge applications for visas in order to obtain international protection in the Member State of their choice would undermine the general structure of the [EU's asylum] system," the court said, as quoted by the Financial Times.
Currently, refugees can only enter the EU under a new settlement program, which saw 14,422 people from Turkey, Jordan, and Lebanon enter the bloc between July 2015 and February 2017.
The verdict was reached in a case involving a Syrian family of five from Aleppo. The family had initially applied for a visa to Belgium at the Belgian Embassy in Beirut, Lebanon. They then hoped to travel to the EU country to apply for asylum.
The family's application was denied, with the Belgian Foreign Office stating that the family had wanted to stay longer than the 90 days allowed by the visa. The ruling came despite friends in Belgium offering to lodge and feed the family.
The Tuesday ruling goes against advice from the ECJ's advocate general, Paolo Mengozzi, who stated that month that such visas had to be issued under EU law. He said applicants should not be denied if there is a confirmed danger that they would be subjected to inhumane or degrading treatment in their home countries.
Rights groups and MEPs have also argued that the EU needs to provide refugees with "safe passage" to the bloc, rather than forcing them to make the dangerous – and often deadly – journey to Europe before applying for shelter.
The ruling comes as the EU aims to curb immigration after taking in around 1.6 million refugees and migrants in 2014-2016. EU member states have struggled to accommodate the influx, ensure security screening, and agree on how to share the responsibility.