US delegation visits Israel to examine potential embassy relocation to Jerusalem – reports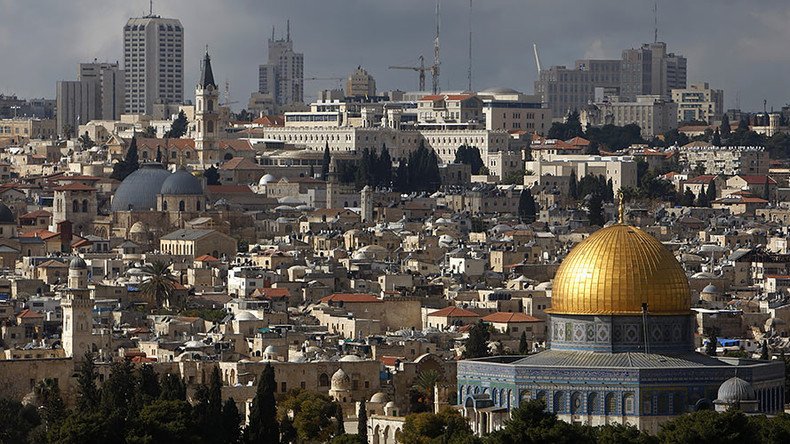 An American congressional delegation has arrived in Israel on a short weekend visit during which they will assess the possibility of relocating the US embassy to Jerusalem from Tel Aviv, local media report.
Congressman Ron DeSantis (R-FL), who chairs the subcommittee on National Security for the US House Oversight Committee, arrived Saturday and plans to hold meetings with Israeli politicians and the country's prime minister Benjamin Netanyahu, a statement from Likud MK Yehuda Glick said.
The US team plans to "closely examine the issue of transferring the US embassy from Tel Aviv to Jerusalem – both from a practical standpoint as well as politically," Glick wrote, according to i24 News.
"The delegation is in Jerusalem to learn firsthand what it will mean to move the US Embassy from Tel Aviv to Jerusalem," Ruth Lieberman, a friend of DeSantis and a political advisor in Israel, told Jerusalem Post.
"Its leadership intends to return to Congress with a report and a deeper understanding of what to expect, and of some of the decisions that have to be made as well," Lieberman added.
The delegation is reportedly scheduled to convene a news conference in Jerusalem on Sunday before leaving the country.
Speculation of the possible relocation of the US embassy has been widely condemned by the Palestinians who regard Israeli-occupied East Jerusalem as the capital of their future state. Israel, however, proclaims the entire city as its historic capital.
The "US Congress should understand that moving the US embassy to Jerusalem will explode the situation in the Mena region (Middle East and North Africa," Fatah spokesperson Ziad Khalil Abu Zayyad said, according to Jerusalem Post.
"This same team should consult with its military and political consultants in the (US) State Department that stated several times in the past that (such) actions put American interests and presence in the region in danger," Abu Zayyad added.
Donald Trump pledged to recognize Jerusalem as the "undivided capital" of Israel if elected president. During his meeting with Netanyahu last month, he told the Israeli Prime Minister that the US was "looking with great care" at relocating the embassy to Jerusalem.
The US embassy is currently located in Israel's capital of Tel Aviv. Israel declared Jerusalem as its capital in 1950, although it's not formally recognized by the international community, who maintain foreign embassies in Tel Aviv.
You can share this story on social media: