German school bans Muslim students from 'provocative' praying, sparks heated debate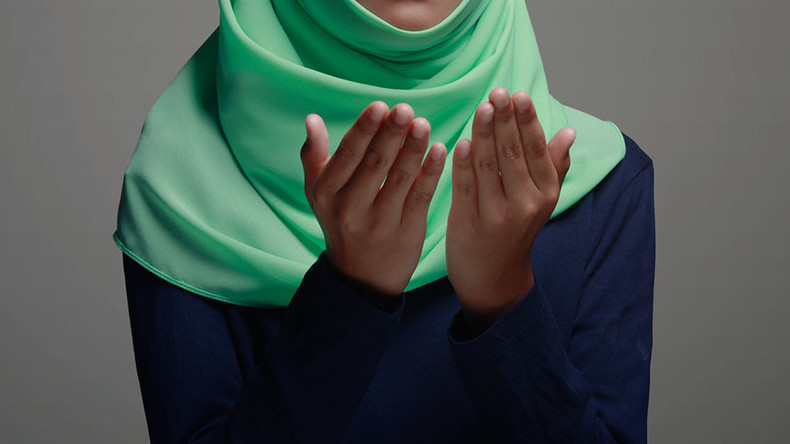 A school in western Germany has asked its teachers to report Muslim students who are found praying, with authorities branding the practice "provocative." The move sparked debate on social media – some users say the country lies about religious freedom.
The incident took place in Gymnasium Johannes Rau in the city of Wuppertal, North Rhine-Westphalia state, and was first reported by Der Westen newspaper on Thursday.
The paper released a letter written by school authorities to the teachers.
"In the last few weeks, it has increasingly been observed that Muslim students are praying, quite visibly to others, indicated by ritual washing in the bathrooms, the rolling out of prayer rugs, and by the students putting their bodies in certain positions. That is not permitted," the letter stated.
The staff was asked to "identify the names" and "report" them to the school administration. The letter also states that such students should get a "friendly reminder" that it's not permitted and that breaches will be reported.
The measure was later confirmed by government authority in the state capital of Düsseldorf, Der Westen reported. The authority said that the letter was sent to teachers February 16 and concerns "provocative prayers" of the school students. Thus, the school management took measures, it added.
"The ban on praying in a provocative manner in public school spaces is supposed to encourage peaceful coexistence and assure school peace," the authority said.
The measure was introduced "since several teachers and students felt themselves under pressure due to the behavior of the classmates," local district council Dagmar Gross told Deutsche Welle said.
'Lie of religious freedom' v 'School isn't a mosque'
The decision has divided people on social media, with some people saying that the measure shows that "humanity doesn't exist."
"I see this as an abuse of power of the director, who has his own racist attitudes towards Muslims," one person wrote, while another added: "Welcome to the dark ages!"
"Why can't they pray? And in this, a country as deeply religious as Germany, which has become as open and tolerant as we are today," one Facebook comment stated, as cited by DW.
"So much for the lie of religious freedom and its practice," Islamische Nachrichten wrote on Facebook.
However, there were those who supported the ban, saying that the school is "a neutral place for studying."
"[Those] Who wanna pray, please privately or in church / mosque whatever..." one person wrote, while another added: "Very good! Schools should be neutral in every way. Teaching on religion is okay, but not practice [of religion]".
"School is a secular place, prayers have basically nothing to do with it", "This is a school and not a mosque or a missionary facility!" other comments said.
One woman wrote that she was a former student of Gymnasium John Rau which is a "very tolerant school".
Wuppertal branch of the right-wing Alternative for Germany (AfD) party has praised the measure on Facebook, calling it an "interesting and, in our opinion, sensible initiative by the school management".
"This openly demonstrated lack of integration is a further proof of a cracking migration policy of the old parties," it added.