Bomb threat against Muslim students triggers evacuation at Canadian university (VIDEO)
Published time: 2 Mar, 2017 01:13
Edited time: 23 Feb, 2018 11:10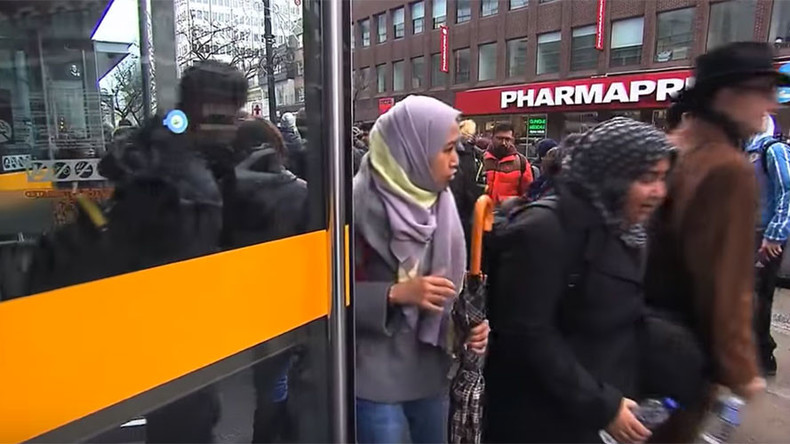 Concordia University in Montreal has been evacuated following bomb threats against Muslim students. A subsequent sweep found no explosives. University officials called the threats "hateful and violent expression of intolerance."
The university received the threat letters early Wednesday morning and swiftly notified the police, triggering the evacuation of three campus facilities – the Hall Building, the EV Building and the GM Building. The letter was signed by a group calling itself the 'Council of conservative citizens of Canada' (C4).
In the note, the group threatened to detonate three "small artisanal amateur explosive devices" one per day starting on March 1 in campus locations "where Muslims hang out." The C4 group said its intent was not to kill anybody but to "injure some Muslims," should the university not ban "Muslim activities," such as prayers.
There's nothing known about the organization, except that it shares a name similar to the 'Council of conservative citizens,' a US-based white supremacist group. C4 said in the letter that it won't tolerate "Muslim behavior" anymore since President Trump took "office south of the border."
The campus facilities remained closed until 6 pm, while police bomb squads checked the area. The bomb threat turned out to be false, as no explosive devices were discovered.
University and government officials condemned the threats as "hateful and violent expression of intolerance" aimed at the multinational community.
"There is no room for such threats in our society, Concordia is a university that embraces diversity as a key element of who we are," Concordia president Alan Shepard's statement reads.
"We will support each other and make sure we remain a welcoming, inclusive institution for all students, staff, and faculty."
"I'm shocked and surprised," Shepard told the reporters after an urgent meeting with Quebec Higher Education Minister Hélène David. "We have students from 150 different countries and many faith communities and everybody's welcome. And it's a shame to see this kind of threat against any of our groups and students. We take it very seriously."
"Quebec is an inclusive place and a place where people live together and we won't tolerate this kind of threat," David added, denouncing such treats as "unacceptable and criminal."
The Concordia university incident comes just a month after the deadly mass shooting at the Quebec City mosque, which claimed six lives and left 19 injured. The presumably lone wolf suspect in the attack is 27-year-old Alexandre Bissonnette, a student at Université Laval. Bissonnette reportedly expressed white supremacist and anti-Muslim sentiments before going on his deadly rampage.