'Terrorist attack on Muslims': At least 6 killed in Quebec City mosque shooting
At least six people are dead after gunmen opened fire in a mosque in Quebec City on Sunday, a police spokeswoman said, as cited by Reuters. Canadian Prime Minister Justin Trudeau called the shooting a "terrorist attack on Muslims."
The attack took place at Centre Culturel Islamique de Quebec (Quebec City Islamic Cultural Center) on Sainte-Foy Street.
Two suspects have been arrested so far, according to Quebec Provincial Police spokeswoman Christine Coulombe. Some of the victims were badly injured, she said, adding that those killed in the attack were around 35 to 70 years old.
Coulombe said that 39 worshippers were inside at the time of the shooting.
Police have not given further details about the assailants or what prompted the attack. An investigation into the attack has been launched, the police spokeswoman added.
A witness, who refused to be identified, told Radio Canada that one of the attackers shouted "Allahu akbar" as he opened fire.
"One started shooting. As soon as he opened fire he shouted, 'Allahu akbar!' (God is great!) The bullets reached people who were praying. People who prayed lost their lives. As for myself, the bullet passed over my head," the witness said, adding the attackers "seemed to have a very good Québec accent."
Local Le Soleil newspaper reported that one of the shooters was wielding an AK-47 assault rifle. One of the attackers is believed to be a 27-year-old man. Up to three shooters were seen by a witness who spoke to Reuters.
According to the witness who spoke to Radio Canada, small children as young as three were among the worshippers.
"There were even children too. There was even a three-year-old who was with his father," he said.
Radio Canada reported that male worshippers were attending the service on the ground floor, while women and children were praying upstairs.
The Canadian Prime Minister, Justin Trudeau, condemned the shooting as a "cowardly attack."

"Tonight, Canadians grieve for those killed in a cowardly attack on a mosque in Quebec City. My thoughts are with victims & their families," Trudeau tweeted.
Tonight, Canadians grieve for those killed in a cowardly attack on a mosque in Quebec City. My thoughts are with victims & their families.

— Justin Trudeau (@JustinTrudeau) January 30, 2017
"We condemn this terrorist attack on Muslims in a centre of worship and refuge," Trudeau later said in a statement.
He called the attack "senseless violence."
"Diversity is our strength, and religious tolerance is a value that we, as Canadians, hold dear," he added.
"Muslim-Canadians are an important part of our national fabric, and these senseless acts have no place in our communities, cities and country."
"Following this terrorist attack, I asked [Quebec] National Assembly to lower the flag to half-staff," Quebec PM Philippe Couillard tweeted.
Mohamed Yangui, the mosque's president and president of the Islamic Cultural Center, called the attack "barbaric."
"Why is this happening here?" he asked.
Yangui added that up to 100 people usually gather in the mosque for evening prayers.
While the motives of the attackers are not immediately known, media reports cited past attacks on the mosque motivated by Islamophobia. In June last year, a pig's head was left outside the entrance to the mosque with a note "Bon appétit."
At the time, Yangui denounced the incident as a hate crime saying that it only resulted in "waste of time, money and energy," adding that the mosque was equipped with "high-definition cameras" so the perpetrators were caught on tape.
In July, a leaflet littered with Islamophobic language began circulating in the neighborhood where the mosque is located. The leaflet accused the mosque of having links to the Muslim Brotherhood, claiming it promotes "violent jihad, sharia law, treatment of women as inferiors and virulent homophobia."
The allegations that the mosque has ties to the Islamist group were firmly rejected by Yangui, who called them "false from A to Z."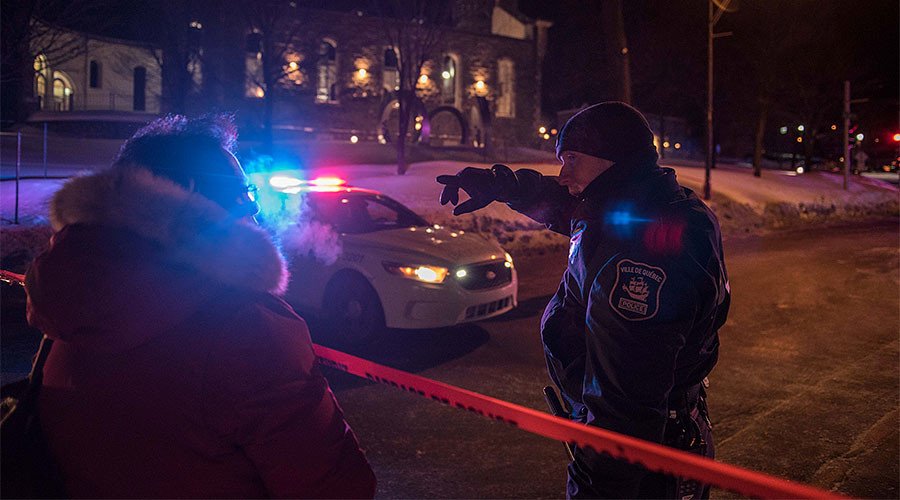 You can share this story on social media: