Berlin cyclist attacker? Fifth woman sprayed with acidic liquid in Germany
Published time: 1 Mar, 2017 18:06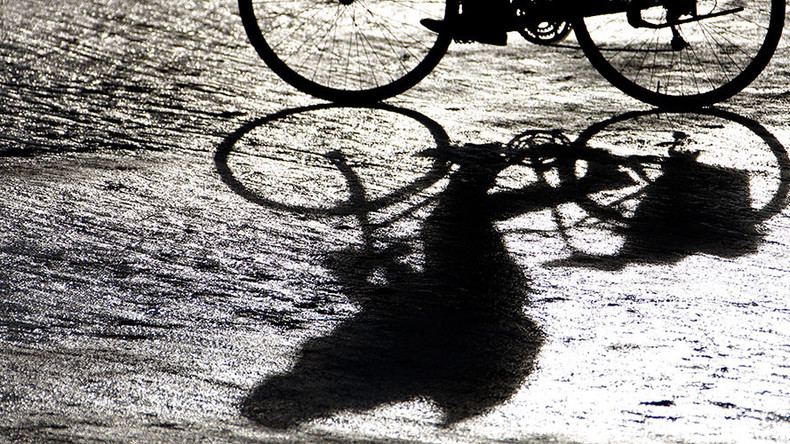 A perpetrator on a bike has thrown burning liquid in the face of a Berlin woman, in what could be the fifth such attack reported by German police over a three-month period.
A 27-year-old woman was admitted to the hospital with severe injuries to her eyes, after a man on a bike approached her on a street in Berlin's eastern district of Friedrichshain late Monday and threw an unknown liquid in her face, Berlin police reported on Tuesday.
"The woman told us that she was walking along the street when an unknown cyclist rode up to her and poured liquid over her," police officer Kerstin Ismer said, German news outlet rbb24 reported.
The victim could only describe the attacker as "dressed in dark colors."
The man immediately fled the scene.
A fire brigade dispatched to the area confirmed that the liquid was acidic. The brigade washed the attack area with water as a precaution.
Berlin has seen at least five similar attacks since December 2016. Berlin police are currently investigating whether there is a link between the incidents.Delete
"My colleagues and I from the criminal police are doing everything to establish whether this attack has connection to other similar attacks," a police spokesman told German broadcaster RTL II.
The first three of these bike attacks took place in the north-eastern locality of Prenzlauer Berg, the southern district of Weissensee, and Charlottenburg. Two of them occurred on December 7, and the third came the following day. The fourth attack happened in early January, again in Prenzlauer Berg.
All of the victims – young women in their twenties – had to seek medical treatment for skin burns.
In at least one attack, the perpetrator used battery acid.