PAC-3 missiles deployed on Taiwan's east coast 'in response to Chinese military strategy'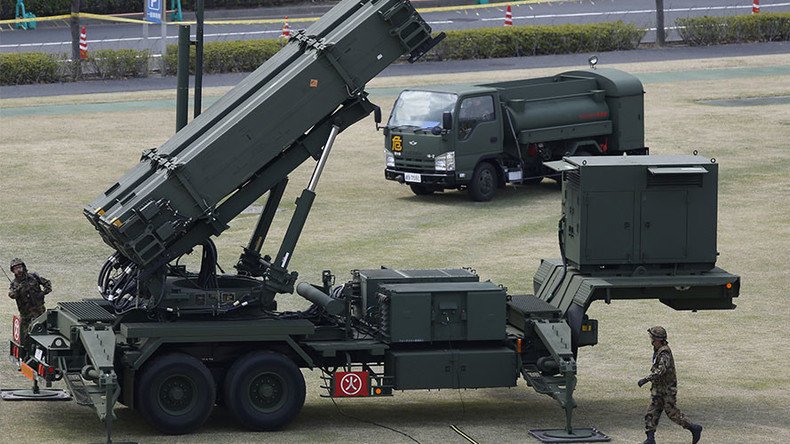 One of the world's most powerful air defense missile systems, the Patriot Advanced Capability-3 (PAC-3), has been stationed on Taiwan's east coast, the Ministry of National Defense (MND) said in a report, citing China's "changing military strategy."
The ministry confirmed that (PAC-3) missile systems were moved to the area of Hualien and Taitung to ensure that Taiwan can defend itself in the event of an attack, Taiwan's national news agency, CNA, reported.
It is the first time Taiwan's military has acknowledged stationing the missiles in the scantly populated Hualien and Taitung areas, according to Taiwan News. Until now, Patriot PAC-3 missile defense systems were believed to have been located close to the populous cities of Taipei, Taichung, and Kaohsiung, the newspaper said.
The MND said in a report that Taiwan's military is determined to boost its combat readiness through innovations in military drills and training, deployment of military forces, and enhanced exchanges between various branches of the armed forces, in light of increased military spending by China, CNA reported.
Taiwan's armed forces will be conducting routine patrols, air force training sessions, and joint air-naval exercises to enhance their ability to protect the fishing rights and safety of Taiwanese fishermen in the South China Sea, Taiwan's national news agency said, citing the ministry's report.
Beijing has laid claim to nearly all of the resource-rich South China Sea, through which an estimated $5 trillion worth of trade passes each year. The dispute over the South China Sea involves the Spratly and Paracel Islands. Beijing's territorial claims to the islands partly overlap those of the Philippines, Vietnam, and Taiwan, while Beijing also has ongoing territorial disputes in the area with Malaysia and Brunei.
Beijing has called Washington's involvement in the dispute the "greatest" threat to the region, accusing the US of displaying a show of force by increasing its military strength and that of its allies in the region. To bolster its claims over the disputed territory, Beijing has been busy setting up defense installations in the area. The US Navy has adamantly opposed this initiative, and has deployed additional warships in the disputed zone, conducted maneuvers near China's artificial islands, and flown over them, while claiming it was all in the interest of "freedom of navigation."
The Hague Tribunal said in a 497-page ruling in July of last year: "There was no legal basis for China to claim historic rights to resources within the sea areas falling within the 'nine-dash line,'" referring to a demarcation line on a map of the sea from 1947. Beijing has ignored the verdict, saying its islands come with exclusive economic zones, where Chinese people have had activities for 2,000 years.
In a new round of mutual accusations, China said last week that, while it respects the principles of freedom of navigation and overflight, it "opposes" other states undermining its sovereignty on this pretext. The statement came after a US aircraft carrier group began "routine" patrols in disputed South China Sea waters.
"We are consistently opposed to relevant countries threatening and damaging the sovereignty and security of littoral countries under the flag of freedom of navigation and overflight. We hope relevant countries can do more to safeguard regional peace and stability," Chinese Foreign Ministry spokesman Geng Shuang said at a daily news briefing, as cited by Reuters.
You can share this story on social media: