Beijing set to build underwater observatory in strategic S. China Sea waters – report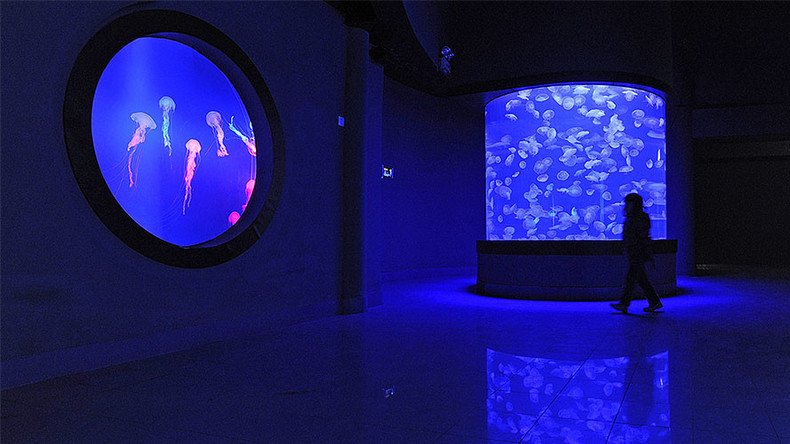 China is to build its first national underwater observation platform in strategic waters in the South China Sea, media reveal.
On Saturday, Wang Pinxian, an academic at the Chinese Academy of Sciences (CAS), said at a forum in Shanghai that the long-term observation platform in key areas of the South China Sea will be done with the help of Shanghai's Tongji University and the Institute of Acoustics, the Global Times reported citing the Chinese news portal sciencenet.cn.
However, on Monday, Institute of Acoustics refused to disclose the precise location of the platform, or any other details, to the Global Times, citing the "sensitivity" of the project.
What could the platform be used for, then? According to sciencenet.cn, it will study the underwater physical, chemical, and geological dynamics and could be also used for other, unspecified, purposes.
Earlier this month, Chinese researchers led an offshore drilling project, with dozens of scientists from 13 countries including the US, France, Italy and Japan taking part.
The first drilling task became a hole codenamed U1499A, 3,770 meters below the sea level, according to Xinhua news agency.
Researchers collected sediment samples from the hole and carried out lithologic study on the samples believed to be dating from 8 million years ago, leading scientist Sun Zhen, of the Chinese Academy of Sciences South China Sea Institute of Oceanology, said at the time.
The expedition has started the second drill, and all in all, there will be four sites, 3,000 to 4,000 meters in depth, all located in northern areas of the South China Sea.
The South China Sea is a much-disputed body of water, with tensions often flaring over territories within it: only in February, China slammed "reckless" US behavior in the waters. The rebuke came after the US Navy had deployed a strike group of military vessels to carry out "routine operations" in the South China Sea.
The Chinese Foreign Ministry described the deployment as "threatening and damaging the sovereignty and security of littoral countries under the flag of freedom of navigation and overflight."
You can share this story on social media: