NATO, Middle East & other partners must play meaningful role & pay fair share of costs – Trump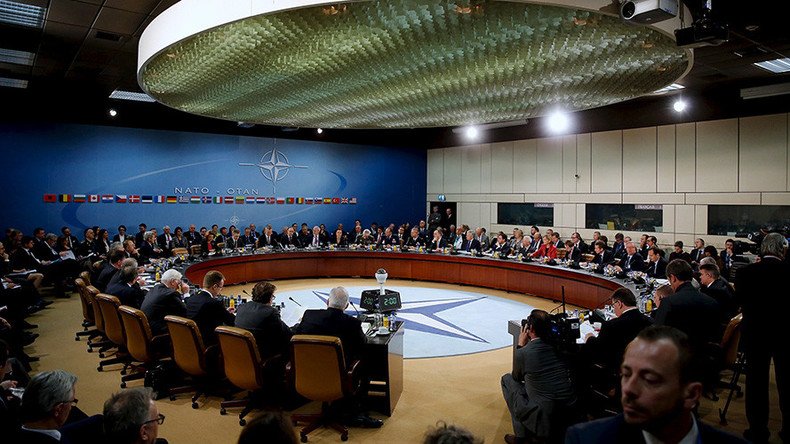 The money is already "pouring in" from NATO partners who were convinced to play a greater role in joint security efforts, US President told the US Congress. In his speech, Trump reaffirmed his commitment to "historic institutions", but more so to the American people.
LIVE UPDATES: Trump's first address to Congress
"We strongly support NATO, an alliance forged through the bonds of two World Wars that dethroned fascism, and a Cold War that defeated communism," Trump said, adding these "bonds" must now be reciprocated and solidified by the financial commitment of all the North Atlantic Treaty Organization members which in 2014 have reaffirmed their commitment to contribute two percent of their GDP to the military bloc.
The US president noted that based on "very strong and frank discussions" between the US team and its partners in Europe, money started "pouring in" to NATO's coffers.
"We expect our partners, whether in NATO, in the Middle East, or the Pacific – to take a direct and meaningful role in both strategic and military operations, and pay their fair share of the cost," Trump told the House.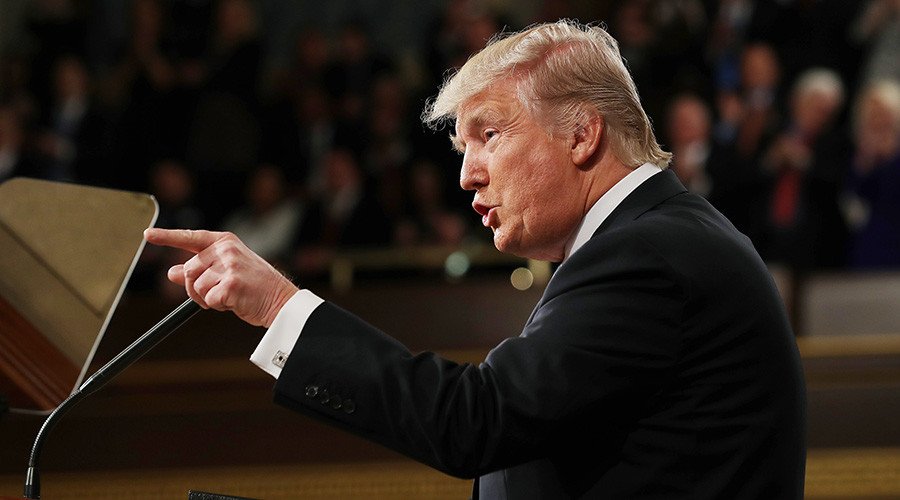 Apart from strengthening ties with "historic institutions," the US is willing to "find new friends, and to forge new partnerships, where shared interests align," Trump said. "America is friends today with former enemies. Some of our closest allies, decades ago, fought on the opposite side of these World Wars."
The new US leader also promised to "respect" the sovereign rights while representing the interests of the United States.
"My job is not to represent the world. My job is to represent the United States of America," Trump said acknowledging that the US will seek to promote peace as Americans are "better off" with fewer conflicts around the globe.
"We want harmony and stability, not war and conflict," Trump said, adding that he wants peace "wherever peace can be found."
Trump reminded the American bipartisan chamber that Islamist extremism of "lawless savages" continues to be the primary threat to US national security. He promised to work with US partners, especially in the Muslim world to tackle jihadism.
"As promised, I directed the Department of Defense to develop a plan to demolish and destroy ISIS – a network of lawless savages that have slaughtered Muslims and Christians, and men, women, and children of all faiths and beliefs," Trump stated, promising to "extinguish this vile enemy from our planet."
Yet at the same time, he promised to fortify US borders and make America stronger instead of engaging in wars in the Middle East. Trump said that the $6 trillion spent in the Middle East on wars in recent years "could have rebuilt our country twice, maybe even three times."
"We've defended the borders of other nations while leaving our own borders wide open, for anyone to cross – and for drugs to pour in at a now unprecedented rate. And we've spent trillions of dollars overseas, while our infrastructure at home has so badly crumbled," the Republican president explained.
You can share this story on social media: