Austria moves to strip rejected asylum seekers of food & shelter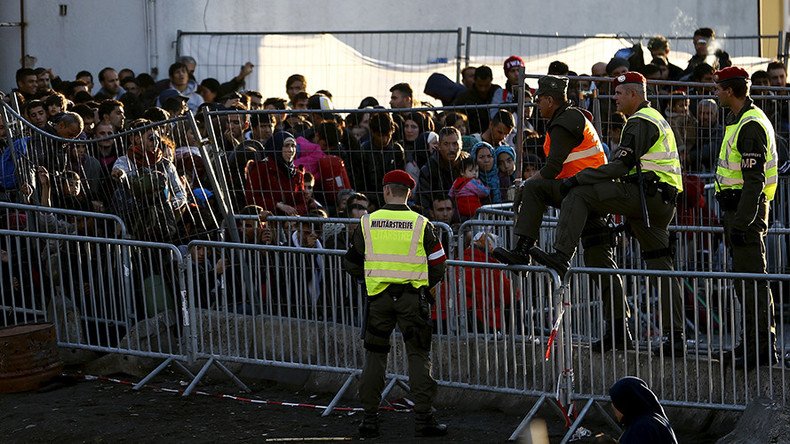 The Austrian government is increasing pressure on rejected asylum-seekers, introducing a draft law that would allow authorities to stop providing food and accommodation to those who refuse to leave the county.
The package of measures, yet to be approved by parliament, also includes amendments stipulating fines or prison sentences for migrants who provide false information about their identity.
"This is an important signal," Defense Minister Hans Peter Doskozil said after the package had been approved at a ministers' council meeting on Tuesday in Vienna, according to dpa news agency.
"Rejected asylum seekers will always try to re-enter Austria. The asylum system in Europe can work only with clear rules," the minister from the Social Democratic Party said.
Asylum-seekers whose application was rejected and who can safely return to their home countries but opts to stay in Austria, would have to pay up to 15,000 euro (almost $15,900) or serve up to 18 months in prison.
The initiative also envisages setting up special return centers in the transit areas of airports where migrants could be detained in case they don't have the necessary documents on them.
The move is aimed at encouraging migrants who failed to obtain asylum leave the country, Interior Minister Wolfgang Sobotka explained, adding that Austrian authorities are trying to make going back home look more attractive.
"People are to get money to build up structures in their home countries," Sobotka said, however, not specifying the exact sum of the money.
Migrants in Austria receive so-called basic services such as free accommodation, medical treatment, food and an allowance of 40 euros ($42,41) per month. Those who decline to leave Austria should be deprived of these incentives, Sobotka said.
"The first thing is basically that they don't get anything from the Austrian state if they don't have the right to stay here. Is that so hard to understand?" the interior minister told reporters.
Around 2,000 of migrants who were denied asylum – but who still receive these services – may be affected if the law is passed.
Around 1,000 refugees arrive in Austria weekly, Defense Minister Doskozil said early in February, as reported by Die Welt.
Austria welcomed around 90,000 asylum-seekers in 2015, which makes up more than 1 percent of its population. Hundreds of thousands of others crossed into the country aiming to reach Germany and elsewhere.
Austria has been grappling with the migrant influx ever since and has introduced a raft of amendments to its penal code aimed at deterring migrants. The government justifies its actions by saying it seeks to protect social funds and the local labor market.
In February, Doskozil also said that the government is working on a bill that would allow Austria to send troops to other European countries to guard its borders.
You can share this story on social media: