Austria ready to send troops to other European countries to keep migrants out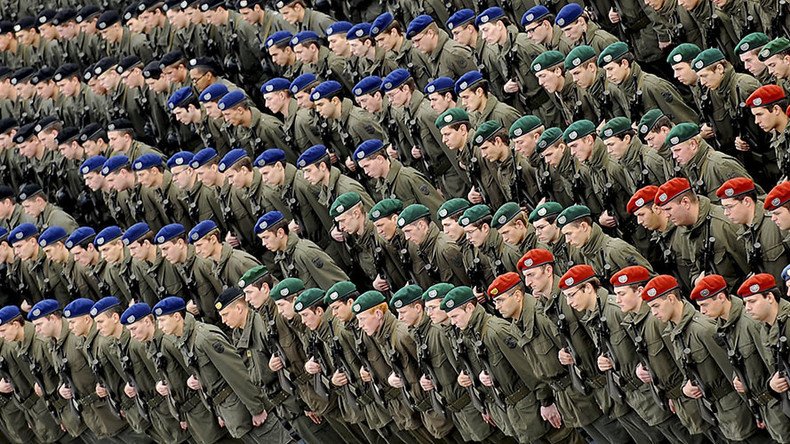 The government in Vienna is working on amendments to Austrian laws that would allow troops to be sent to other European countries to help them "protect their borders" from illegal migrants and refugees, the Austrian defense minister has said.
"We do not believe that the European external borders have been sufficiently protected by the EU so far," Austrian Defense Minister Hans Peter Doskozil told Germany's Die Welt daily.
Saying that the number of migrants and refugees who have illegally entered the EU is still "too high," the minister announced that Austria has plans to "closely cooperate" with 15 other countries within its new 'Balkan frontier defense project.'
States along the so-called Balkan route, as well as Hungary, Poland, Slovakia and other countries could be included in Vienna's initiative.
Currently, Austria can only transfer its soldiers abroad for humanitarian reasons, but now intends to deploy troops to other states to prevent migrants from moving further into Europe from Bulgaria and Greece.
"The western Balkan route is still not as closed as it should be," Doskozil said.
READ MORE: 40% of refugees in Austria put religion above law – study
"Austria is ready to offer countries both inside and outside the EU [the deployment of Austrian troops] not only for humanitarian reasons, but also for the protection of their borders, if these countries ask us to do so and we have sufficient capacities," he announced.
Doskozil also discussed Turkish President Recep Tayyip Erdogan, saying he is "not a reliable partner of the EU" in efforts to tackle the migrant crisis, and warning that the bloc "must now intensely prepare for the government in Ankara to reopen the floodgates, which President Erdogan has already threatened [to do] several times."
Talking of the new measures, the minister said that up to 1,000 refugees and migrants are entering Austria every week. In 2015, a record 90,000 people applied for asylum in the EU state, while hundreds of thousands crossed the country aiming to stay in Germany and elsewhere.
You can share this story on social media: