N. Korea has '1000s of tons of chemical weapons' scattered across country – Seoul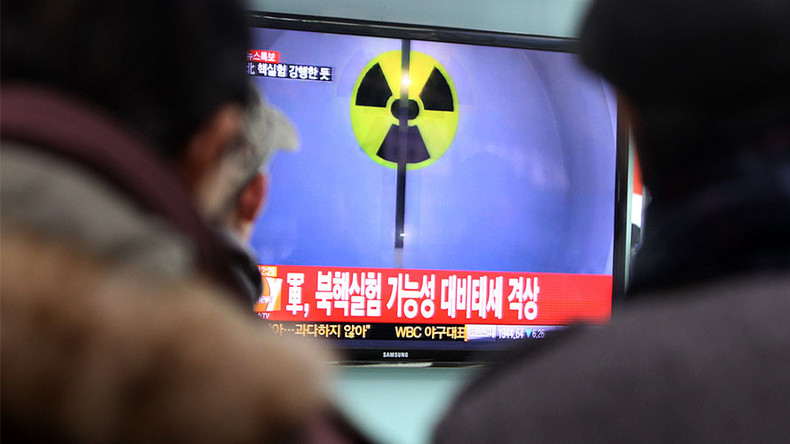 South Korea's foreign minister, Yun Byung-se, has warned that the North has "thousands of tons of chemical weapons" across the country and called to suspend Pyongyang from the UN.
Yun Byung-se has called for invoking a chemical weapons convention in light of the assassination that killed the half-brother of North Korean leader Kim Jong-un in Malaysia.
"North Korea is reported to have not just grams but thousands of tonnes of chemical weapons including VX all over the country...the recent assassination is a wake-up call to all of us to North Korea's chemical weapons capability and its intent to actually use them," the minister said as quoted by Reuters.
He also warned that within North Korea's stockpile is VX, the nerve agent which is believed to have killed Kim's half-brother Kim Jong-nam at Kuala Lumpur International Airport earlier this month.
The statement made at a UN disarmament conference in Geneva comes after Seoul signed a land swap deal with retail giant Lotte, which will allow South Korea to host the controversial US THAAD missile system. Both Seoul and Washington say the system is a defensive measure against Pyongyang.
Yun Byung-se went on to call for the consideration of extraordinary measures which "could take the form of suspension of North Korea's rights and privileges as a UN member."
READ MORE: Kim Jong-nam murder suspect says she was 'paid $90' for deadly 'prank'
"North Korea's fast-growing weapons of mass destruction and missile capabilities including chemical weapons has become gravest threat to international peace and security," he said.
South Korea has accused Kim Jong-un of ordering the death of his half-brother, though Pyongyang has denied any involvement.
Responding to Yun's statements, North Korean diplomat Ju Yong Choi said that Pyongyang has never produced, stockpiled, or used chemical weapons, Reuters reported.
He also said that North Korea "categorically rejects the fictitious and preposterous assumptions and speculations on the incident in Malaysia," calling South Korea's statements "despicable" and "irresponsible," as well as "impertinent."
You can share this story on social media: