Kim Jong-nam murder suspect says she was 'paid $90' for deadly 'prank'
Published time: 25 Feb, 2017 14:09
Edited time: 27 Feb, 2017 12:17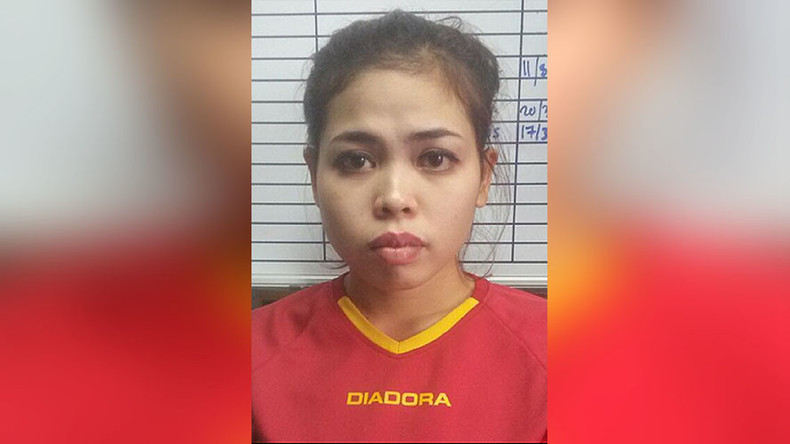 Siti Aisyah, the Indonesian woman who is being held in Malaysia for poisoning Kim Jong-un's half-brother, Kim Jong-nam, in Kuala Lumpur airport last week, says that she was paid $90 dollars for the attack, which she believed to have been a prank.
"She only said in general that somebody asked her to do this activity. She only said in general she met with some people who looked Japanese or Korean," Indonesia's deputy ambassador to Malaysia, Andriano Erwin, said after a 30-minute meeting with the 25-year-old, who told the diplomat that she didn't want her parents to visit her in custody. "According to her, that person gave her 400 ringgits ($90) to do this activity... She only said she was given a kind of oil, like baby oil."
Malaysian police say that the "baby oil" was in fact VX, a powerful poison classified by the UN as a weapon of mass destruction, which is prohibitively expensive and mostly manufactured in state-sponsored military facilities.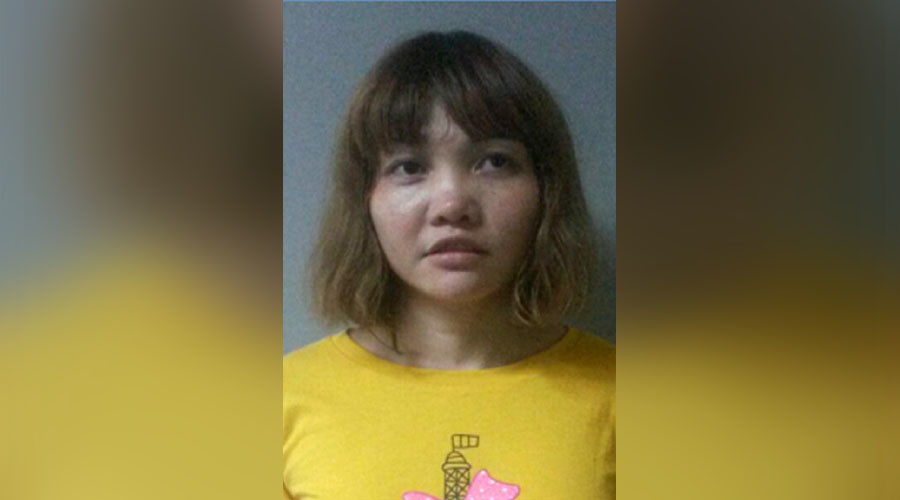 According to investigators, Aisyah and another woman, a 28-year-old Vietnamese citizen named Doan Thi Huong, accosted Kim Jong-nam, who was about to travel to Macau, where he lived in exile with his family, likely poisoning him with the nerve agent.
Doan Thi Huong, who has met with her own country's diplomatic representatives, has related a similar story explaining her involvement.
"Her health is stable. During the meeting with embassy officials, Doan Thi Huong said she was being taken advantage of and thought she was starring in a comedy video," said a statement from Vietnam's foreign ministry, released on Saturday.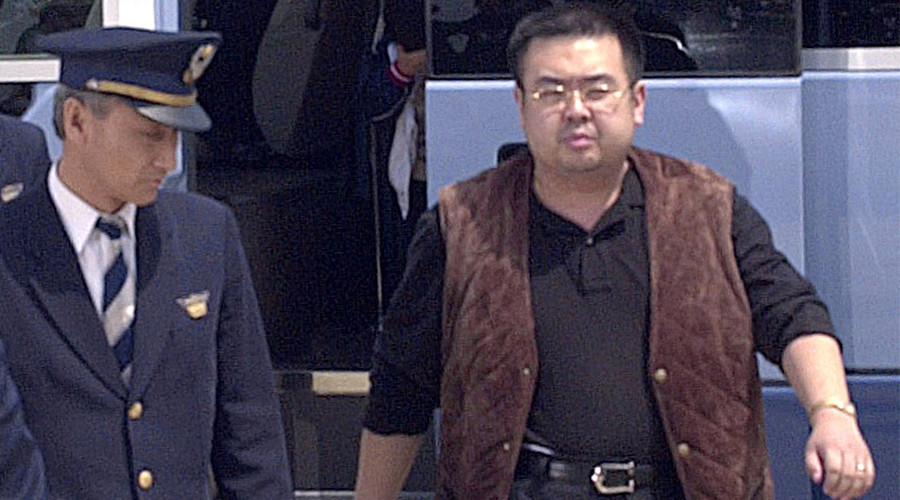 CCTV footage from February 13 shows a woman that appears to be Doan Thi Huong approaching from behind and wrapping a cloth around the face of a startled Kim Jong-nam. The North Korean leader's half-brother can then be seen staggering around and asking for help, complaining of blurry vision – a symptom of VX poisoning. The one-time designated heir to North Korea's seat of power died on his way to hospital.
Aaisyah had earlier said that, prior to Kim's death, the two women had been hired to perform at least three or four pranks involving spraying strangers with water for what they believed to be a hidden camera show. Her family, who said that she had been in the clothing business, claims that she has been set up.
As well as the two women, Malaysian authorities have detained Muhammad Farid Jalaluddin, Aasiyah's Malaysian boyfriend, and a 46-year-old man named Ri Jong Chol. Malaysia, which has not yet directly accused North Korea of orchestrating the killing, has nonetheless requested Interpol warrants for the arrest of four North Korean men who it says fled back to their homeland immediately after the murder of Kim. Kuala Lumpur has also demanded an interview with Hyon Kwang Song, a second secretary at the North Korean embassy, saying on Saturday that it will "issue an arrest warrant if he fails to turn up."
North Korea, which has not officially come to forward to claim the body of Kim, who was traveling under an assumed identity, has denied fault, saying that the "biggest responsibility" for the murder lies with "the government of Malaysia, as the citizen of the DPRK died in its land."