Israeli lawmakers pass biometric database bill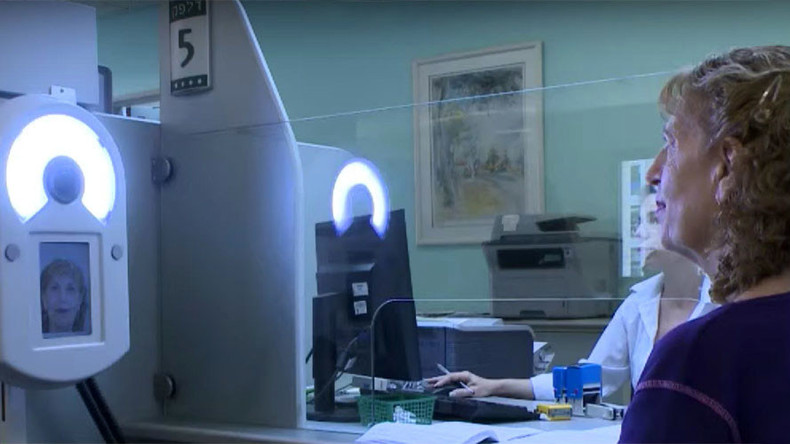 Israeli lawmakers have passed a biometric database law to digitally encode personal information of all Israeli residents, including high-quality photos for face recognition and fingerprints, but with certain provisions.
Passed by a vote of 39 to 29 following a fierce debate in the Knesset, the biometric bill, promoted by Interior Minister Aryeh Deri, was adopted in the second and third readings, Haaretz reported. Before the legislation was passed, Members of Knesset (MK) had to overcome two key issues: one dealing with police access to the database and the second, whether minors would be included in it.
Under the amended version of the bill, everyone living in Israel will be required to submit their personal details to the nationwide digital database, which will contain high-quality images for future face recognition.
However, at the last moment, Knesset members decided not include fingerprints of anyone under the age of 16. Parliamentarians also determined that police can only get access to the database with the approval from the district court.
Furthermore, the legislators decided to make fingerprint collection voluntary when Israeli nationals or residents apply for a new ID card or passport.Those who only submit an image will be issued with a smart ID card for five years, rather than a 10-year version for individuals who submit both their picture and fingerprints.
"At the last minute, we included [the provision] that the fingerprints of minors would not be added to the database. And anyone who has doubts [about being included in the database] can request to have his fingerprints deleted," MK Nissan Slomiansky the chairman of the Constitution, Law and Justice Committee, said following the vote, Israel National News reported.
However, and despite the compromises, some Israeli politicians expressed unease with the new order, while critics say the bill infringes on personal liberties and that the database is prone to hackers attacks.
"A biometric database is a dramatic act, which could turn Israel into a tracking state and threaten the safety of its citizens," Karine Nahon, from the Movement for Digital Rights, said before the vote in the Knesset, Haaretz quoted.
MK Dov Khenin from the Joint Arab List fraction said that the new act puts Israeli residents under "big brother", while MK Zuhair Bahloul from the Zionist Union called the creation of a biometric database "irresponsible" adding that such data collection would put Israelis at risk of having their personal information stolen.
The main purpose of the Ministry of Interior's biometric database, which has been operating on a pilot basis since 2013, is to ensure that potential terrorists are unable to pass as Israelis and commit attacks on Israeli soil. The database is also designed to be used to prevent identity theft. During the pilot program, 1.2 million Israeli citizens agreed to participate in the biometric verification program.