Merkel's ally touts trade war with US over Trump's protectionism drive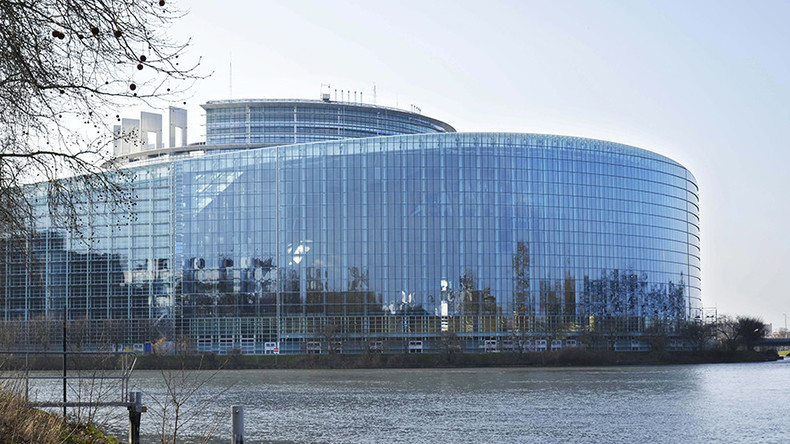 The EU should not stay idle if the Trump administration goes ahead with imposing tariff barriers on European products and must react with a set of countermeasures to protect European manufactures, a senior member of German Chancellor Angela Merkel's party said.
Read more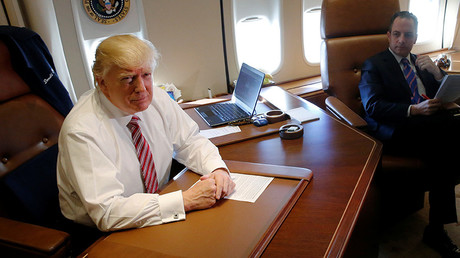 Volker Kauder, chairman of the CDU/CSU parliamentary group in the German Bundestag and a long-time ally of Chancellor Merkel, called on the EU to stand up to a looming economic encroachment by the US on European industries.
"If Donald Trump imposes punitive tariffs on German and European products, then Europe should also impose punitive tariffs on US products," Kauder said in an interview to Funke media group published on Saturday. He added that the EU should make it clear to the US president that such a policy will be a step over the line and may put Europe and US at brink of a new trade war.
"We cannot accept everything. We must remind our friends in Washington, that earlier trade wars – chicken war and spaghetti war – were unsuccessful for both sides," Kauder said, as cited by German Focus magazine.
READ MORE: 16 CEOs urge Congress to pass 'big & bold' tax reform, including border tax
In a recent interview to Bild, Trump has threatened to impose a 35 percent border tax on German car imports, specifically mentioning producers BMW, Daimler and Volkswagen, as part of his bid to return industrial jobs to the US from Mexico, where all three carmakers had built factories.
Read more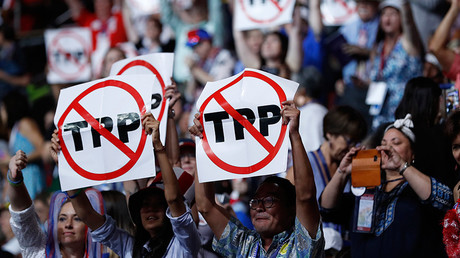 The remark prompted strong criticism from Sigmar Gabriel, then-Germany's economy minister, who was later appointed to serve as the head of the country's foreign ministry. He argued that introducing the tariffs would be a disfavor to the US automobile industry, making it "worse, weaker and more expensive." He also did not miss on the chance to highlight the preeminence of the German industry over the American one, saying that "the US needs to build better cars."
Trump has raised serious concerns about the future of free trade after making good on his promise to pull out the US from the Trans-Pacific Partnership, which he denounced as a "potential disaster" for the US economy. The deal, that would have included 12 countries, was supposed to be a part of Washington's pivot to Asia-Pacific region and a counterweight to China's rising economic power.
The future of the North American Free Trade Association (NAFTA) between the US, Canada and Mexico has also become uncertain after Trump vowed to "renegotiate" the deal. Mexico may become the first victim of the new protectionism policy advocated by the Trump administration.
READ MORE:Trump calls for 20% import tax from Mexico to pay for border wall
The White House has already announced in January plans to hit the country with 20 percent tax on its annual imports. The income is to be channeled towards the construction of a multibillion-dollar border wall. The bold idea has dealt another blow to already soured relations between the countries, with Mexican President Enrique Pena Nieto cancelling his scheduled visit to the US promptly after the announcement.
Mexico also vowed to retaliate if Trump's proposal is carried out.
"Without a doubt, we have that possibility, and what we cannot do is remain with our arms crossed," Foreign Minister Luis Videgaray said on Friday in a radio interview, stressing that Mexico "would have to respond."