Former chief rabbi to serve 4.5yrs in prison over long string of financial crimes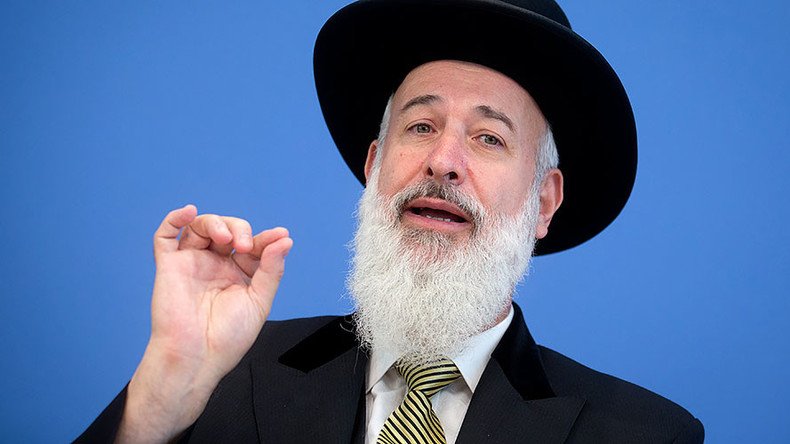 Israel's former chief rabbi has been sentenced to four-and-a-half years behind bars after being convicted of taking more than $1.9 million in bribes, as well as fraud and obstruction of justice. The charges initially also included money laundering.
Former Chief Rabbi Yona Metzger was convicted in January on a plea deal and initially received 3.5 years in jail, the confiscation of his Jerusalem apartment, a fine and the payment of back taxes. The deal involved him confessing to accepting five million shekels ($1.3 million) in bribes – initially 10 million; the charges brought also included fraud, breach of trust and money laundering. Those were dropped under the deal.
However, on Thursday, Jerusalem's District Court rejected the earlier plea bargain, viewing it as too lenient for Metzger, and extended the prison sentence to 4.5 years. The former rabbi's associates earlier told newspaper Haaretz that Metzger was well aware of the possibility that denial of his crimes would not fly with the courts – and so he opted to take the deal.
According to Haaretz , the police built their case on the testimony of an unidentified witness.
The trial began last March in Jerusalem, and centered on five sets of allegations, mostly dealing with bribery, with the payoffs delivered to Metzger by his driver, prosecutors say. They mostly came from rich foreign tycoons introduced to him by a Los Angeles-based rabbi. The payoffs were for converting them to Judaism.
Another set of allegations deals with non-profits, which Metzger cleaned of 50 percent of their intake, keeping it a secret from those running the charities.
Yet another charge dealt with accepting large sums for blessings: payments started with anywhere as low as $50,000 to such sums as $500,000.
A further charge involved siphoning off money that he had helped raise for a synagogue in Tel Aviv, where he'd previously worked. And finally, there was the money laundering and tax evasion – which emerged as a result of his hiding his payoffs. Metzger retired from his job in 2013.
You can share this story on social media: