Pollutant catcher converts choking exhaust toxins into 'clean' ink (VIDEO)
Published time: 21 Feb, 2017 19:26
Edited time: 22 Feb, 2017 16:37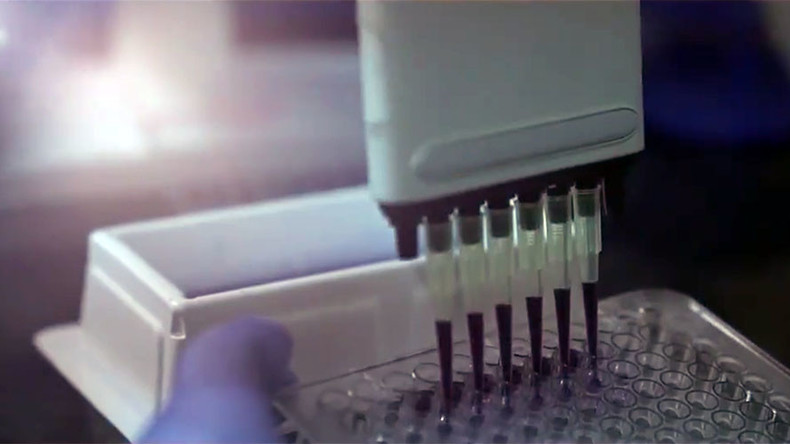 Fossil fuel guzzlers are being drawn into the wonderful world of art by a team of designers intent on capturing pollution invisible to the naked eye and turning it into useable ink.
Pollution warnings have gripped some of the world's major cities in recent years and a firm headquartered in India has come up with an unconventional solution to the problem.
Graviky Labs was formed out of the famed Massachusetts Institute of Technology Media Lab, where the prospect of converting filthy fuel residue into something more useful was explored in 2013.
READ MORE: India air pollution kills half a million per year, costs hundreds of billions - study
Through a device called the 'Kaalink', which clips onto pollutant-spewing exhaust pipes, the Graviky Labs team recycles soot and other waste particles into what they are calling 'Air Ink'.
"Air Ink is about capturing pollution before it enters the environment from your cars, from your trucks, from the diesel generators that are spitting out these particles of matter, and then converting that into inks," Graviky Labs co-founder Anirudh Sharma said.
READ MORE: London breaks EU air pollution limits for 2016 in 'just 8 days'
Waste particles about 1/30th of the size of a human hair can be caught by the Kaalink unit. From there, the material is purified of carcinogens in a lab so it can be safely used as ink.
With just over two weeks to go until its deadline, the Kickstarter for the anti-air pollution ink has raised nearly double its goal of $14,000.
Graviky Labs are hoping to use the money raised to produce water resistant marker pens and screen printing ink.
READ MORE: Shrouded in smog: 5-day pollution 'red alert' declared in Beijing (PHOTOS)
"It takes just 45 minutes' worth of vehicular emissions captured by Kaalink to produce 1 fluid ounce of ink," according to a statement on the Kickstarter page.