'Time running out': 1.4 million children could die from famine in Africa & Yemen, says UNICEF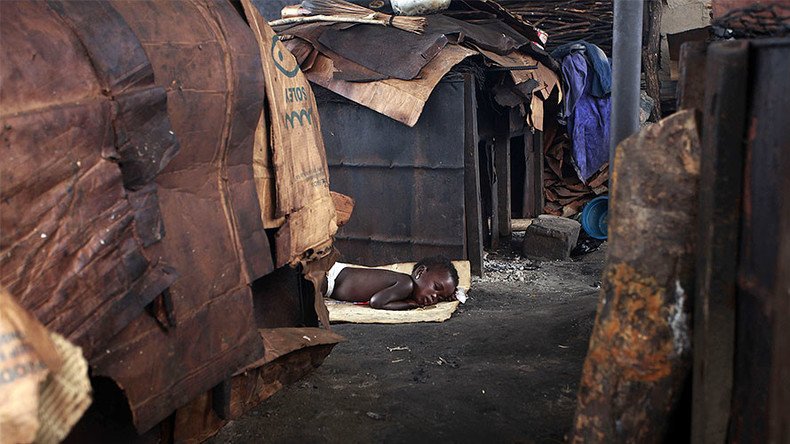 Nearly 1.4 million children are at imminent risk of death from hunger in Nigeria, Somalia, South Sudan and Yemen, the UN children's agency has warned.
In Yemen, with war tearing the country apart for two years, some 462,000 children are suffering from severe acute malnutrition, UNICEF said.
The Saudi-led strikes on Yemen don't make the situation any better: in January, the UN warned that over 7,000 people had died in the attacks and about two-thirds of the population is in need of humanitarian aid.
At the same time, 450,000 children are malnourished in northeast Nigeria, and the famine early warning group Fews Net expressed concern that some remote areas of the Nigerian state of Borno are already in famine.
Fews Net also warned that should the disaster go on, aid agencies wouldn't be able to get to the remote area.
In Somalia, the drought saw 185,000 children malnourished, and these numbers look set to skyrocket to 270,000 over the next few months, according to UNICEF.
Some 270,000 children are currently malnourished in South Sudan and a famine has just been declared in the north of the country.
UNICEF urged the world for prompt response, with Executive Director Anthony Lake saying "we can still save many lives."
"Time is running out for more than a million children," Lake added. "The severe malnutrition and looming famine are largely man-made. Our common humanity demands faster action. We must not repeat the tragedy of the 2011 famine in the Horn of Africa."
You can share this story on social media: