US urges China to keep pressure on N. Korea, as Beijing stops coal imports from Pyongyang
The US has called on Beijing to keep the pressure on North Korea, as Chinese authorities announced they were suspending all coal deliveries from Pyongyang.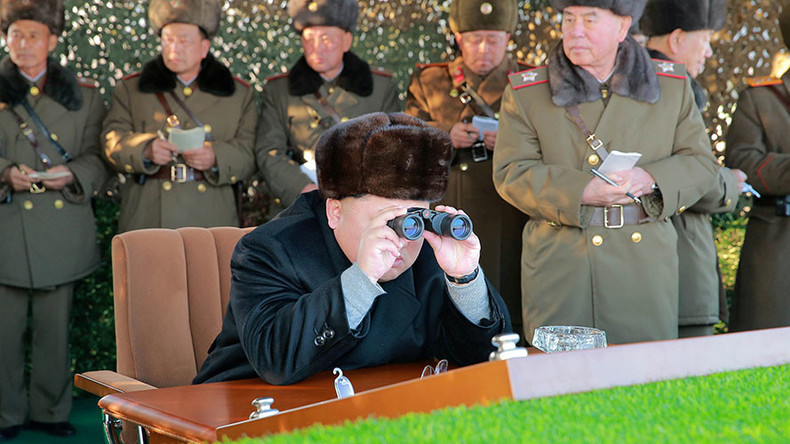 "All countries should fully and transparently implement all relevant UN Security Council Resolutions on the DPRK," a US State Department spokesperson said, referring to North Korea, as cited by Reuters.
"We continue to urge China to exert its unique leverage as North Korea's largest trading partner to convince Pyongyang to return to serious talks on denuclearization," the official added.
The US rhetoric against North Korea has been harsh for quite a while, but has intensified recently. Last week, US President Donald Trump said at a press conference that "obviously North Korea is a big, big problem and we will deal with that very strongly."
Beijing tends to disagree, though, with Fu Ying, who chairs the Foreign Affairs Committee of China's legislature and served as vice foreign minister until 2013, saying at the Munich Security Conference: "China just keeps on telling you this is not working, although we're going along with you. You have to realize – without talking with them, you will only drive them in the wrong direction further."
Even Beijing's patience seems to be running out, as the Chinese Commerce Ministry said that it would stop all coal imports from North Korea. The prohibition is set to stay in place until December 31.
Just over a week ago, Yonhap News Agency reported that a delivery of North Korean coal worth about $1 million was stopped at the Port of Wenzhou in eastern China.
The rejection of the coal cargo followed the North Korean test of an intermediate-range ballistic missile.
About a week ago, North Korea reported test firing a new Pukguksong-2 ballistic missile, praising it as a key achievement for its military. The solid-propellant rocket flew over 500km before landing in the Sea of Japan. Last April, Beijing already declared it would curb coal deliveries to comply with the UN sanctions, but imports for "people's well-being" would continue. As of last year, North Korea was China's fourth biggest supplier of coal.
You can share this story on social media: