NATO agrees increased presence in Black Sea – Stoltenberg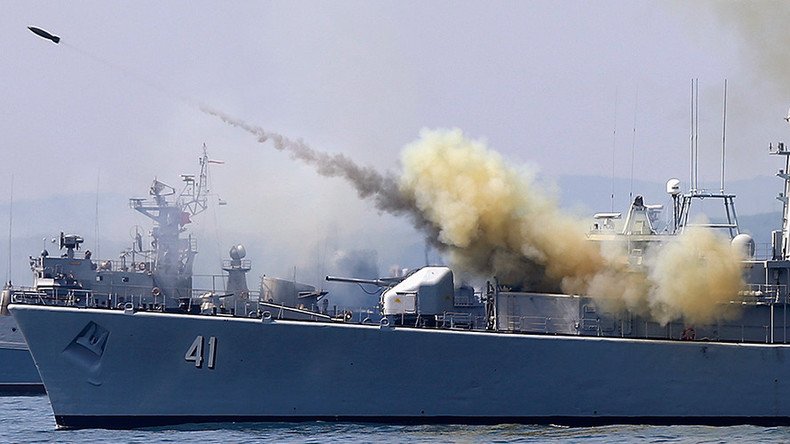 NATO nations have agreed to increase the alliance's presence in the Black Sea, Secretary General Jens Stoltenberg said after a ministerial meeting of the bloc.
"Today, we agreed on two additional maritime measures: an increased NATO naval presence in the Black Sea for enhanced training, exercises and situational awareness, and a maritime coordination function for our Standing Naval Forces when operating with other Allied forces in the Black Sea region," the secretary general told journalists.
"Allies stand together, united and strong," he added.
The NATO head also announced that four brigades deployed at Russia's border in Estonia, Latvia, Lithuania and Poland will become operational by June and serve as "a clear message to any potential aggressor."
Stoltenberg also announced further modernization of the NATO command structure and reported receiving a request for help from Fayez Al Sarraj, the prime minister of the UN-recognized government of Libya.
The alliance has deployed extra troops and military assets near Russia in what it calls deterrence to potential Russian aggression. In January, 2,800 pieces of US military hardware, including Abrams main battle tank tanks, Paladin artillery and Bradley fighting vehicles, and 4,000 troops arrived in Europe. The troops took part in drills in Poland and were then deployed across seven countries, including the three Baltic states, Bulgaria, Romania, and Germany.
Moscow sees such deployments as encroachment and has responded with additional deployments of its own troops in the western part of Russia.
NATO claims that its intention is to prevent conflict rather than provoke it, but Russia remains mistrustful, citing a long record of moves by the alliance that Moscow considers to be either compromising its national security or violating international law.
You can share this story on social media: