2 of 3 Germans want Merkel out, while Social Democrats make unforeseen gains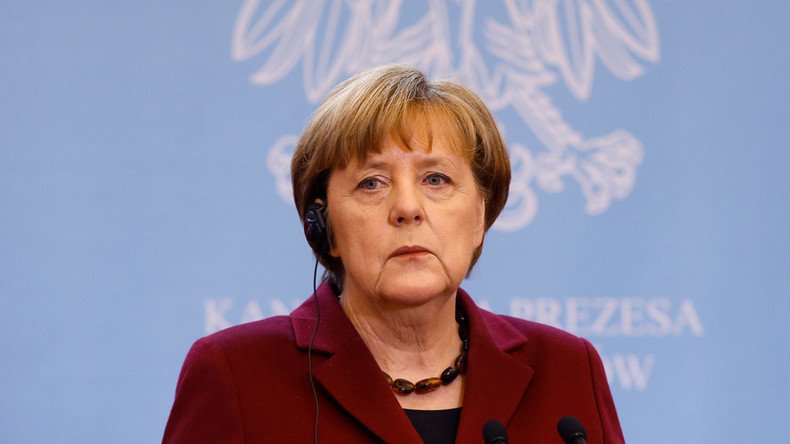 Almost 64 percent of Germans don't wish to see Angela Merkel reelected as Chancellor, a poll conducted by YouGov has found. Meanwhile, the Social Democrats (SPD) are shooting ahead in the polls, despite predictions that their popularity was on the wane.
The poll published on Monday shows that, of the two-thirds of Germans dissatisfied with Merkel, 42 percent strongly want her out, while 22 percent said it was "probably" a good idea to elect a new leader.
Conversely, 19 percent said it was "probably best" to stick with her to avoid a change in leadership in the foreseeable future, while only 8 percent strongly wanted to see her reelected as Chancellor.
Merkel has been in power for 12 years.
The survey cast doubt on whether the CDU can win with Merkel at the helm – 35 percent of Germans don't think so, and only 19 percent do.
At the same time, political analysts were surprised to learn that the Social Democrats (SPD) have apparently reversed their popularity slump.
In December, the party led by Martin Schultz had registered historically low poll numbers showing only 20 percent support, with little hope of change. Schultz's poll numbers have since been rising, however, and he is expected to make further gains through his foreign and security policies, according to another poll published by YouGov on January 30.
ARD Deutschland reported that Schultz's nomination had quickly led to an eight-point bounce for the party – the first such gain since the Bundestag elections of 2013.
Schultz took the reins of his party from Sigmar Gabriel, who stepped down in late January. In an interview with Die Zeit at that time, Gabriel said he favored Schultz as his successor because of his "decade-long opposition to right-wing populism and his commitment to social justice, democracy and social cohesion in Europe."
Gabriel blamed Merkel's economic policies for "division of the EU," saying "no German Chancellor before [Merkel] has risked such a great economic, social, and political division [in the EU]."
Besides expressing discontent over Merkel's "relentless insistence on austerity," Germans are increasingly complaining about her open-door policy toward refugees. In mid-January, the CDU's human rights speaker, Erika Steinbach, even quit the party over the issue, telling Die Welt in an interview that she would not vote for the CDU at present.
You can share this story on social media: