'Keep out, CNN': Venezuelan president blasts network for 'sticking nose in'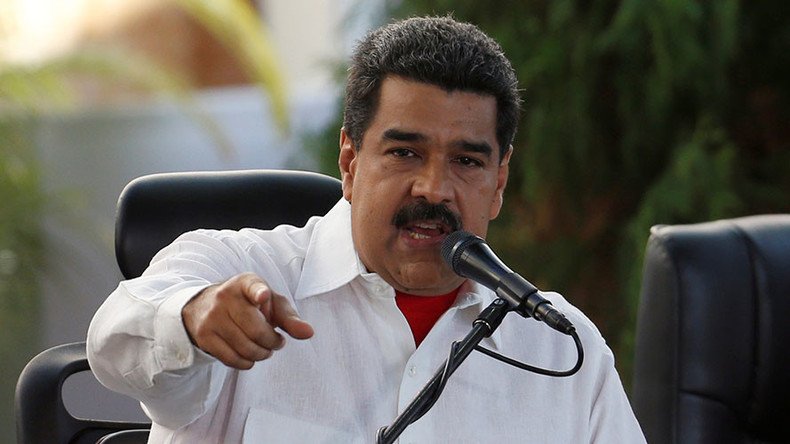 Venezuelan leader Nicolas Maduro has asked CNN to stay "outside of Venezuela," accusing the network of attempts "to manipulate." It follows reports by the network on a hard-up Caracas school and on allegations of Venezuelan passport fraud.
"CNN, do not get into the affairs of Venezuelans. I want CNN well away from here. Outside of Venezuela. Do not put your nose in Venezuela," Maduro said, as cited by El Nacional. The words were delivered during a youth march.
A week ago a student spoke to Maduro during a national TV live broadcast, complaining of her school's poor infrastructure and saying that some students fainted from hunger.
CNN en Español then made a report from the school.
"Some media like CNN tried to manipulate. They cannot manipulate! That is our business, of the Venezuelans," Maduro said.
A separate report by the US network alleged that Venezuela "may have given passports to people with ties to terrorism."
The network alleged that the former legal adviser to the embassy in Iraq, Misael Lopez, witnessed a scheme that saw the sale of passports and visas to thousands of people. Lopez told CNN he would not be bribed, but that the government rejected his allegations – which included passports being sold to people suspected of terrorist links.
The president has recently held countrywide military drills, attended by thousands of people in the capital – an exercise intended to spur confidence amid massive economic hardship.
You can share this story on social media: