Canadian school cancels trips to US due to 'unsafe' political climate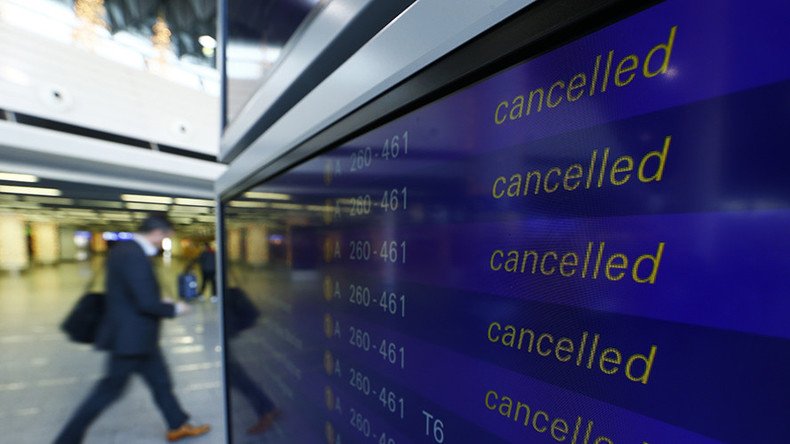 A Canadian school has canceled trips to the US because of the "unsafe" political situation created by President Trump's travel ban. The decision was taken before the restriction was blocked by US courts.
The school board in Windsor, Ontario, which is separated from Detroit, Michigan by a river, has canceled all trips across the border planned for this month because it considers the political landscape of its close neighbor to be too unpredictable and "unsafe."
"Paramount for us is student safety… we really don't know what will happen to our students at the border," Clara Howitt, a superintendent with the Greater Essex County District School Board, told the Windsor Star.
A number of students from Windsor were due to attend Detroit's Holocaust Memorial Center, which is currently hosting a special Anne Frank exhibit that "shows how people were persecuted by political decisions."
"If ever there was a point in which the world needed to learn about racism and prejudice and the unspeakable truths that need to be spoken, (now is the time)," said Windsor West MP Brian Masse, who described the cancellation as "ironic."
Public school board spokesman Scott Scantlebury echoed Masse, saying "where one person doesn't go, nobody goes… we want to make sure nobody is excluded."
The school board's decision, which will be reviewed at the end of the month, comes in the wake of US President Donald Trump's executive order, which would bar people from seven predominantly Muslim countries from entering the United States.
The ban has been blocked by a number of American courts, but the president has vowed to contest the rulings, initially saying he was ready to take the issue all the way to the Supreme Court. However, on Friday, Trump said he may sign a "brand new order" in the name of national security in the coming days.
READ MORE: Trump to sign 'brand new' immigration executive order, not appeal to SCOTUS
You can share this story on social media: