Putin says he's ready to meet Trump in Slovenian capital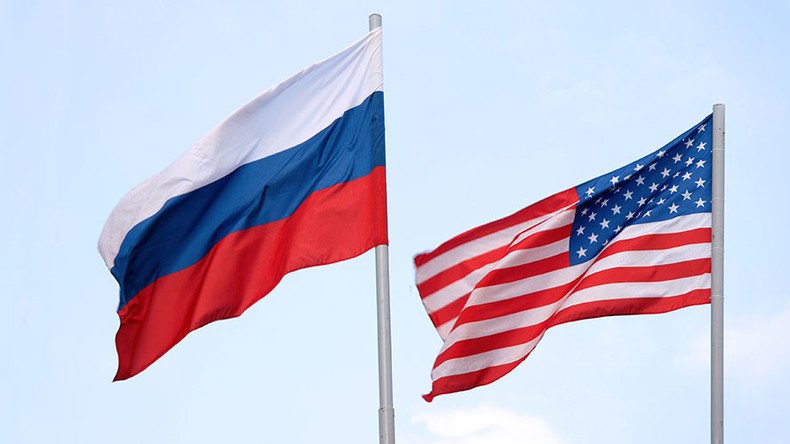 Russian President Vladimir Putin says he's ready to meet his American counterpart, Donald Trump, with Ljubljana, Slovenia, confirmed as a possible venue for the first encounter.
"Ljubljana – and Slovenia in general – is of course a great place to hold such dialogue," Putin said on Friday.
Putin, who is currently welcoming Slovenian President Borut Pahor in Russia on an official visit, thanked his guest for his eagerness to host such a meeting, but said that the choice of venue did not depend on Moscow alone.
"If this meeting takes place someday, we have nothing against Ljubljana [as the venue]," Putin said at a press conference. He reminded that he also met with former US President Barack Obama in the Slovenian capital.
READ MORE: Lavrov: Undoing Obama-inflicted damage to Russia-US ties will take great effort
The Russian and the new American presidents had their first phone conversation after Trump's inauguration in January. Yet, after Trump was sworn into presidency, Kremlin said it would take months rather than weeks to organize a meeting between the two leaders.
"It won't happen in a matter of weeks," Kremlin spokesman Dmitry Peskov said in an interview with the BBC, adding the meeting could "hopefully" happen "in the months to come."
Relations between Moscow and Washington have deteriorated badly over the past five years, the Russian president said on Friday. They "require recovery in the interests of both the Russian and American people," Putin added, saying that Moscow has always "welcomed" mending ties with the US.
"We have always welcomed and count on restoring our relations to the full scale and in all directions, but it depends not only on us, but also on the American side," Putin said.
READ MORE: 'Trump confronting rabid Russophobia found in DNA of Republican Party'
The new US president needs to finish forming his team, which will decide on "who will participate in the dialogues," the Russian president told the media. Trade, economic, and security issues are to be among the topics discussed, including the "regions in the world suffering from numerous conflicts," he said.
"By joining our efforts, we could make a considerable contribution to settling these issues, including fighting international terrorism," Putin stressed.
You can share this story on social media: