'Go hang on a banana tree': Zimbabwe tells US embassy to buzz off over human rights concerns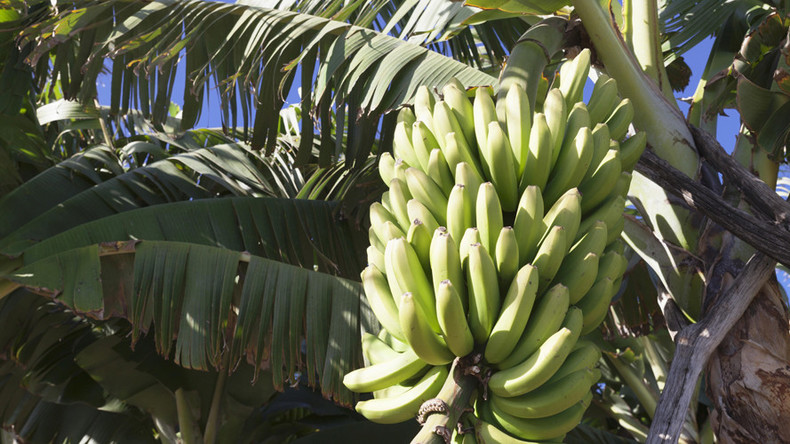 A Zimbabwe official had some stern and rather unusual words for the US embassy after it criticized the African country's human rights record, telling the State Department officials they can "go and hang on a banana tree."
Presidential spokesman George Charamba delivered the message on Tuesday, according to Zimbabwe's state-run Herald newspaper.
He went on to denounce US Ambassador Harry K. Thomas Jr.
"He thinks he can boss over us,"said Charamba, adding "they go and hang on a banana tree," according to The Herald.
READ MORE: 92yo Zimbabwean strongman Mugabe set to stand in next election
Charamba also branded the US ambassador "a leftover from a terrible era," apparently referring to past US administrations that have had tumultuous relations with Zimbabwe's long-time leader, Robert Mugabe.
This unique way of telling Thomas, or any other American critics, to buzz off, came after the US embassy in Harare had expressed concern about what it called the "continuing deterioration" of human rights in Zimbabwe.
"The US Government unequivocally believes in the basic right to freedom of speech and calls on the Government of Zimbabwe to respect the human rights of all Zimbabwean citizens which are enshrined in the constitution," the embassy wrote in a statement on Monday.
"We believe that the basic right of Zimbabweans to freedom of speech – be it in public, through print media, or social media – should be protected within and outside Zimbabwe's borders," the statement continued.
The embassy's statement followed last week's arrest of Evan Mawarire, a Zimbabwean pastor who launched a protest movement on social media criticizing the country's leader, Robert Mugabe. The #ThisFlag campaign led to several anti-government protests and strike actions that paralyzed several cities.
The pastor has been accused of subverting a constitutionally elected government, an offense that carries a 20-year sentence. He is also facing charges for "incitement for public violence and criminalizing the Zimbabwean flag," his lawyer told TIME.
Another pastor, Patrick Mugadza, has been in detention since January 19 for claiming that Mugabe will die in October.
Tensions between the US and Zimbabwe increased in 2003, when Washington imposed sanctions on 98 Zimbabwean individuals and 68 entities, most of which were farms and legal entities owned by the 98 individuals.
At the time, the US embassy said that the sanctions had been implemented "as a result of the actions and policies of certain members of the government of Zimbabwe and other persons undermining democratic institutions and processes."
The sanctions were removed under the Obama administration in October of 2016.
Charamba says Zimbabwe is now waiting for an overture from the Trump administration to see how relations will be between the two countries during the Republican leader's presidency.
"We are waiting for a cue from a new government," he said on Tuesday.
You can share this story on social media: