Romania turned into 'NATO outpost,' poses 'outright threat' to Russia – senior diplomat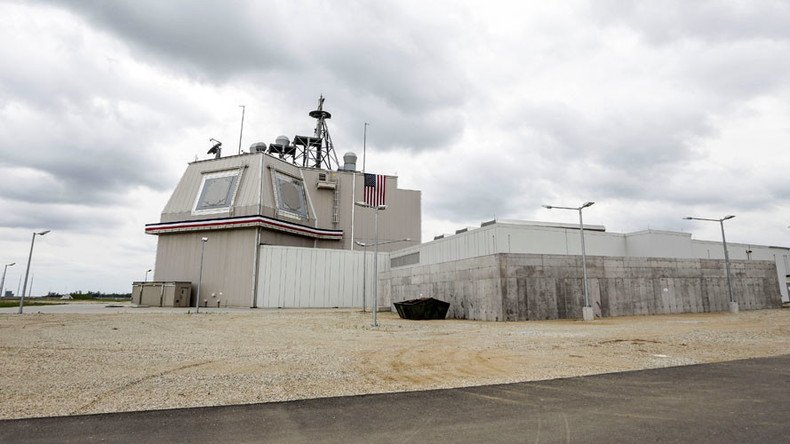 When Romania agreed to host elements of NATO's anti-ballistic missile system, it turned into a security threat to Russia, a senior Russian diplomat said. Moscow now regards some Romanian policies as 'Russophobic.'
The remarks came from the head of the Fourth European Department of the Russian Foreign Ministry, Alexander Botsan-Kharchenko, who said Russia's relations with Romania were problematic.
"The Romanian leadership has turned the country into a [NATO] outpost and that is an outright threat against us. We told so to the Romanian side, including publicly," Botsan-Kharchenko said in an interview with Interfax news agency.
The diplomat was referring to Romania's hosting of an anti-ballistic missile site, which went operational last May. The facility at Deveselu Air Base is claimed to be necessary to defend Europe from a potential attack from Iran.
Russia says it compromises its national security for a number of reasons, including the fact that the site can be secretly retrofitted to fire Tomahawk cruise missiles instead of interceptor missiles.
Romania has taken other actions directed against Russia, Botsan-Kharchenko said, including the implementation of sanctions on Russia imposed by the EU.
"We saw from Bucharest a definitely anti-Russian, even Russophopic line during their inspired implementation of the sanctions or in their anti-Russian rhetoric," he said.
More pipelines possible, if EU agrees
Botsan-Kharchenko also discussed the future of Russian gas pipeline projects meant to deliver fuel to southern Europe. He said Moscow may consider expanding the Turkish Stream pipeline, which is currently being built, and will pump gas to Turkey under the Black Sea, with a second string. But Russia would need to be sure that the European Commission will not block the continuation of this pipeline to European countries.
"We have the Turkish stream pipeline, which has already received all necessary permits and is being constructed. But this part concerns only the supply to Turkey itself. The other one may be used for a reliable and demanded supply of gas to Southern Europe," he said.
"Of course, nobody would construct anything blindly, risking loss. And nobody will anymore subject [a pipeline project] to some whims and politicized decisions that pose significant risks," he added.
The diplomat was referring to the scrapped South Stream project, which was to deliver Russian gas to southern Europe via Bulgaria. Russia started preliminary work on the pipeline, but then it was derailed by Sofia under pressure from Brussels.
The Russian diplomat added that the cancellation ultimately hurts European consumers in countries like Serbia, which are now uncertain about deliveries after 2019, when Russia's transit contract with Ukraine expires. Moscow may not renew it, considering the political instability in Ukraine, the condition of its aging gas infrastructure, and Kiev's hostility towards Russia.
Botsan-Kharchenko held out the possibility of the South Stream project being reanimated or replaced.
"There is some positive turn from Sofia towards Moscow, and eventually it may translate into a favorable approach of Bulgaria towards energy projects involving Russia," he remarked. "They noticed in Sofia the damage form the sanctions and the canceled cooperation with Russia and the pressure on Bulgarian business. This trend is present not only in Bulgaria, but in entire Europe."
You can share this story on social media: