US refuses to discuss missile defense, seeks security at cost of others – Russian Defense Ministry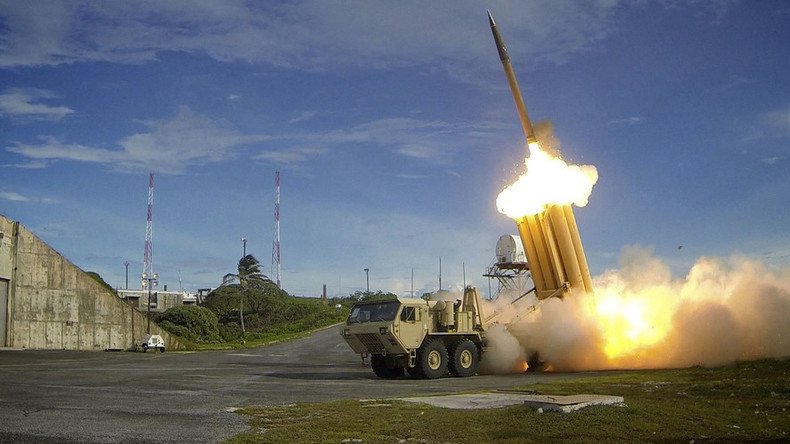 Washington continues to shun talks on Moscow's concerns over US missile defense plans, Russian Deputy Defense Minister Anatoly Antonov said, adding that Russia's proposals have been repeatedly left unanswered.
"We were not able to convince them [the US] to continue dialog on this issue [about missile defense] and, as I see it, it is not the best time for such consultations now," Antonov told journalists at an international conference called "Shangri-La dialog," which addresses security in the Asia-Pacific region.
Moscow "has repeatedly called on them [the US] to stop the implementation of their plans and has offered them cooperation many times," the deputy minister added. Antonov said that Moscow has found many ways to resolve the dispute between Russia and the US over the missile defense systems Washington is installing in Europe in the vicinity of Russian borders.

"We have many areas in which we could join our efforts. However, our proposals on cooperation are left unanswered," Antonov added.

Antonov also emphasized that the global missile defense plan being developed by the United States is creating security problems for Russia and China, as the US is trying to strengthen its national security at the expense of other nations.

"It is very dangerous when one state ensures its security at the cost of the security of others," he said stressing that "Russia has never said that it is against any missile defense system plans; every country has the right to develop any weapons except for nuclear, chemical, and biological ones."
The deputy minister also praised the progress Russia and the US have managed to achieve in Syria owing to a dialog. He said that Russian forces are now delivering humanitarian aid to Syria, providing medical treatment to the Syrian people, and supplying them with food. He stressed that this was made possible, in large part, because of the dialog between Russia and the US, as well as the ceasefire agreement they brokered.

In the meantime, South Korea recently announced it is willing to deploy an advanced US missile system called Terminal High Altitude Area Defense (THAAD) on its territory, citing security concerns over an allegedly growing nuclear threat from neighboring North Korea.

This move is a source of concern for both China and Russia.

"Together with our Chinese friends, we realize that following this course will create a real threat to the security of our countries, and destabilize the strategic stability in Northeast Asia," Russian Foreign Minister Sergey Lavrov said in April when commenting on the issue, as reported by China's Xinhua News Agency.
In Europe, NATO unveiled a missile defense base in Deveselu, Romania in May, and Poland plans to obtain a similar base within two years.

The move sparked a quick and caustic response from the Kremlin, with Russian President Vladimir Putin stressing that the development constitutes a threat to Russia's national security. Putin said at that time that Moscow has "no choice" but to target Romania now that it has a missile defense system literally directed at Russia.

In May, Russia also announced that it will restore its own missile attack warning station near Sevastopol in Crimea to counter increasing NATO activity in the Black Sea.

At the same time, Belarus' foreign minister has voiced concern about the US and NATO beefing up military contingents in Europe, while pledging to support Russia and promising an appropriate response to the deployment of US missile defense systems on the continent.
You can share this story on social media: