2 asylum seekers suspected of sexually harassing 5 girls in German swimming pool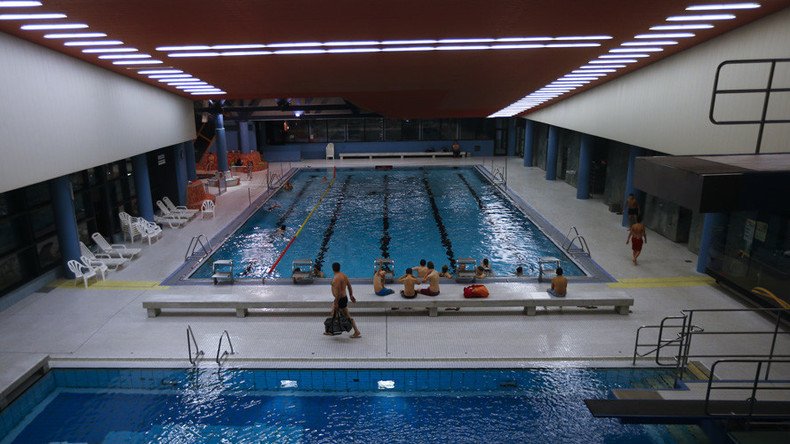 Two asylum seekers are under investigation after five teenage girls claimed they were sexually harassed by the men in a swimming pool in Germany, police confirmed.
The incident took place in the town of Bad Oldesloe in the northern German state of Schleswig-Holstein on Saturday, police said in their report.
The preliminary information released by police suggested that the girls, aged between 12 and 14, were "touched under water" by "two southern-looking" male persons. The teenagers then reported the incident to a lifeguard who ejected the men from the pool and called law enforcement.
The men in question were later confirmed to be asylum seekers, aged 23 and 34, who were living in Bad Oldesloe. Police have opened investigation into the case, but did not provide the nationalities of the alleged perpetrators.
According to Vereinigte Stadtwerke GmbH which operated the pool in question, the facility has only one camera at the entrance and police have taken the tape for evaluation.
"One should be careful. In no time people's [image] is being massively damaged following such statements," Hartmut Jokisch, an activist at a local intercultural center stressed, adding that it's up to authorities now to make the final judgment.
Similar incidents in Germany involving asylum seekers and carried out especially at leisure centers and swimming pools have been widely reported by the local media over recent months.
In April 2016, a 27-year-old migrant was arrested for a sexual attack on two nine-year-old girls at a swimming pool in the German town of Rendsburg.
Another German city, Norderstedt, also in Schleswig-Holstein, saw a similar attack in early March 2016, after which two asylum-seekers, an adult man and a 14-year-old boy, were charged with attempted rape. They were mandated to remain in custody without bail by a court due to the risk of repeating the offence.
The most striking case of sexual assault by refugees occurred in Germany on New Year's Eve 2015: there were cases of 881 sexual offences involving over 1,231 women, a German Police report from November revealed.
Apart from Germany, sex attacks allegedly took place in Sweden, Austria, Finland and Switzerland last year.
You can share this story on social media: