Moscow dismisses reports of Russian airstrikes on Idlib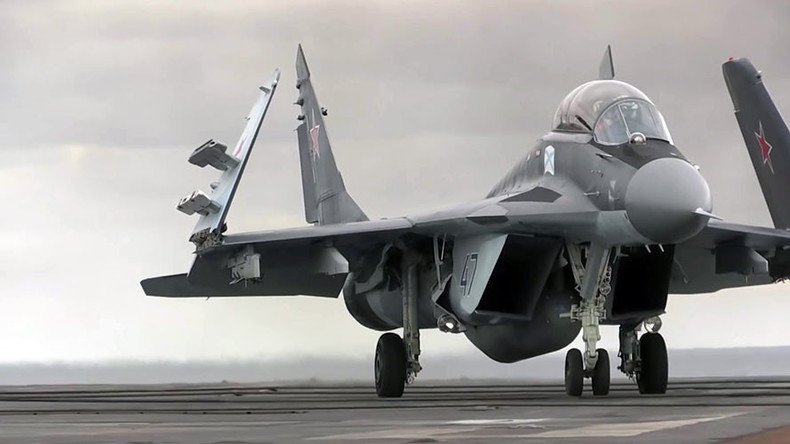 Russian jets have not carried out any airstrikes on the Syrian city of Idlib, a Russian Defense Ministry spokesman has said, accusing the Western media of spreading false stories.
"The warplanes of the Russian Aerospace Forces have not conducted a single airstrike against the city of Idlib yesterday, or last week, or even since the beginning of 2017," the ministry's spokesman, Major General Igor Konashenkov, told journalists, adding that "all reports about such airstrikes are glaring falsehood."
He also said that "the same media regularly create such fake news according to the same pattern and always cite some unnamed activists of the 'civil defense.'"
Reuters had reported earlier that at least 30 people were killed in eight Russian airstrikes on Idlib.
In late December of 2016, a nationwide ceasefire came into force in Syria that was brokered by Moscow and Ankara, and endorsed by the UN Security Council. It is expected to be the first step towards reaching a settlement in the crisis that first engulfed the Middle Eastern country some six years ago and is currently largely being observed.
Islamic State and Al-Nusra Front, which now calls itself Jabhat Fateh al-Sham, were not included in the ceasefire agreement.
On January 23-24, negotiations took place between official representatives from Damascus, Russia, Iran and Turkey, as well as a delegation from the Syrian opposition. At the end of those talks, Russia, Iran, and Turkey issued a joint statement announcing the establishment of a trilateral mechanism to support the ceasefire in Syria.
Military experts from the three countries later started working on separating armed opposition groups from terrorist organizations.
You can share this story on social media: