US-Russia cooperation could benefit Syria & wider world – Assad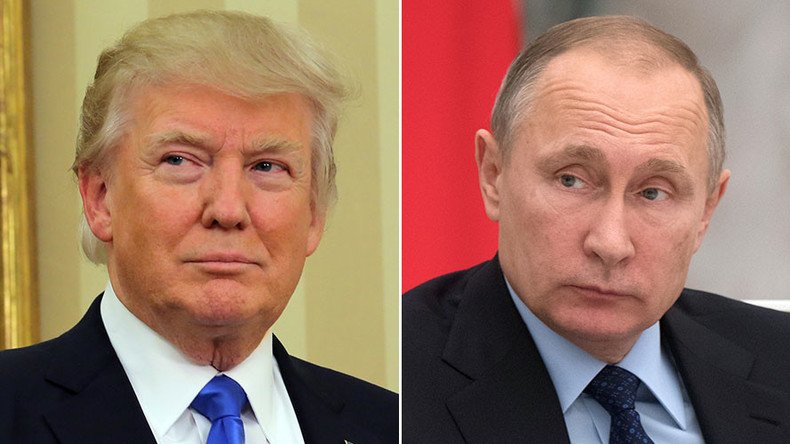 Cooperation between Moscow and the new administration in Washington could be positive not just for Syria but also the wider world, Syrian President Bashar Assad said, adding that the EU has merely supported terrorists since the start of the country's civil war.
When asked by Belgian media about the Trump administration and the possibility of working with it, Assad said that statements by the Republican both during his election campaign and after are "promising regarding the priority of fighting terrorists, and mainly ISIS [IS, Islamic State]," SANA news agency reported.
READ MORE: 'Focus on ISIS, not starting WWIII': Trump blasts Senators McCain & Graham
"That's what we've been asking for during the last six years," he added. "So, I think this is promising, we have to wait, it's still early to expect anything practical. It could be about the cooperation between the US and Russia, that we think is going to be positive for the rest of the world, including Syria."
'EU supporting terrorists in Syria from very beginning'
Assad blasted the European Union for supporting extremists in Syria "since the very beginning," saying that it can't "destroy and build at the same time" in the war-torn country.
"The EU is supporting the terrorists in Syria from the very beginning under different titles: humanitarians, moderate, and so on."
He provided the examples of the terrorist groups Al-Nusra Front (now known as Jabhat Fateh al-Sham) and Islamic State, which have always been extremist but still were supported by the EU "from the very beginning."
"If you ask any Syrian the same question, he will tell you, 'No, we don't accept [EU involvement], those countries supported the people who destroyed our country, we don't want them to be here.' That's what I think."
According to Assad, many in Syria believe that "the Europeans don't exist politically, they only follow the master, which is the Americans."
"So, the question should be about the Americans, and the Europeans will follow and will implement what the Americans want. They don't exist as independent states…," he said.
'UN biased because of American, French & British influence'
The Syrian leader also criticized United Nations institutions, which he said are far from being unbiased "because of the American influence and the French and British, mainly."
"Most of those institutions …don't work to bring the stability to the world or to look for the truth; they are only politicized to implement the agenda of those countries."
Assad stated that most of the positions the UN takes are "biased," "regarding every organization, regarding every sector, regarding most of the resolutions against Syria."
READ MORE: Russia, China veto 'counterproductive' UNSC resolution on Aleppo ceasefire
"That's why it was for the first time maybe for Russia and China to take so many vetoes in few years, because they know this reality," he added.
You can share this story on social media: