Canada to arm Kurdish forces fighting ISIS in Iraq – reports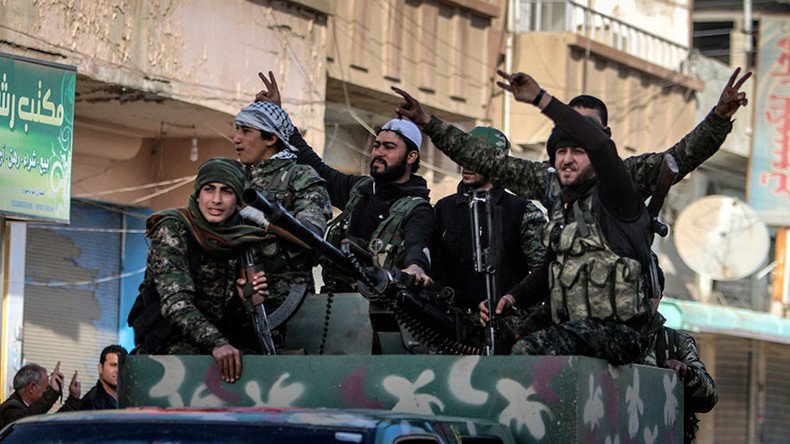 The Canadian Defense Ministry says it has received official approval from Iraqi authorities to supply Kurdish Peshmerga forces with light weapons, communication tools, defense equipment and medicine to help them fight Islamic State terrorists in Iraq.
"Canada had requested the Iraqi government to send an official endorsement on the arms delivery to the Kurdish forces and we have received Baghdad's official endorsement, signed in December of last year," the Canadian Defense Ministry's Communications Advisor Dominique Tessie told Kurdish media outlet Xendan on Monday, Kurdistan 24 reported.
The deliveries, which aim to assist the Iraqi government and allied militias, including those led by the Kurds, to drive Islamic State (IS, formerly ISIS/ISIL) out from Iraqi territory, are said to include anti-tank missiles, rifles, handguns, medical supplies, means of communications as well as optical and protective equipment.
"The acquisition of the equipment is under way," the ministry said in a statement on Monday, as cited by Sputnik, stressing that it is poised to hand over the items "as quickly as possible, in line with suppliers' ability to provide the quantities sought."
While no exact timeframe has been announced as to when the armaments will be delivered to Iraq, the bidding process has reportedly begun already. The ministry is currently working on "adequate controls" that would ensure the forwarded equipment will be used according to the stated objective.
Back in December, Canada pledged military aid to the Kurdish forces caught in a war with IS alongside Iraqi government, as its defense minister, Harjit Sajjan took a trip to the Kurdistan Region. In January, Daniel Le Bouthillier, spokesman for Canada's National Defense revealed the shipment's total value will amount to $9,5 million, adding that Canadian authorities have been in search of potential suppliers.He also said the ministry was drafting contracts to safeguard the use of weapons to be signed by the Iraqi and Kurdish regional authorities.
READ MORE: 'Erdogan's accusations of US supporting terrorists a parting shot for Obama'
Canada is a member of the US-led coalition battling Islamic State in Iraq. Earlier, allegations that the US has been supplying arms to the Kurdish People's Protection Units (YPG) drew ire from its ally Turkey. In December, Turkish President Recep Tayyip Erdogan went as far as to accuse Washington of "supporting terrorists" in Syria.
"We are your NATO ally. How on Earth can you support terrorist organizations and not us? Are these terrorist organizations your NATO allies?" Erdogan said.
In its turn, Washington dismissed the claims as "ludicrous," saying that it had not supplied any weapons or explosive devices to either YPG or the Kurdistan Workers' Party (PKK), both of which are outlawed in Turkey.
You can share this story on social media: