Norway's ex-PM held & questioned at US airport over 2014 Iran visit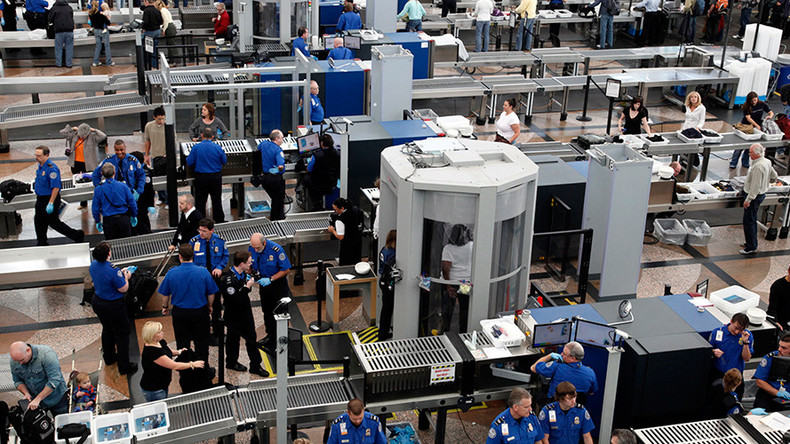 Former Norwegian Prime Minister Kjell Magne Bondevik was held and questioned at a US airport because of a stamp in his diplomatic passport stemming from a 2014 visit to Iran. The hold-up, which he says has nothing to do with Trump's travel ban, had him "provoked".
Bondevik, who twice served as a Prime Minister of Norway and is still eligible to a diplomatic travel document, was held earlier this week at a Dulles air hub outside Washington DC.
He was travelling to the US to attend the National Prayer Breakfast, a string of high-profile gatherings attended by international guests and religious leaders following the inauguration of the new US President.
However, Bondevik was taken aside by the US airport staff and unceremoniously bundled into a room with people from the Middle East who were also subjected to checks. After waiting for over half an hour, he was questioned for 20 minutes over his visit to Iran, before being allowed in.
"They began to ask me why I had been in Iran and what I was going to do in the US," he told the Norwegian TV2. Bondevik, who currently serves as President of the The Oslo Centre human rights organization, was in Iran in 2014 to deliver a speech.
"It seems as though when the name of one of the banned countries comes up, they [US] now put up the barbed wire," the former PM said. "I became quite provoked," Bondevik noted, recalling that he was in the US on a number of official visits and that the incident represented "unnecessary suspicion."
In January, US President Donald Trump signed an executive order imposing a blanket ban on all Syrian asylum seekers until major changes were made to the asylum program. Citing national security concerns, the order also prohibited citizens from six Arab nations, including Iran, from entering the United States for three months, sparking an uproar both inside and outside the US.
Bondevik, however, said he wasn't stopped because of Trump's travel ban, but as a result of a law issued under former President Obama following the terrorist attacks in Paris and California.
In an interview with ABC7, the former PM said he understands the fears in Washington over potential terrorist threats.
However, "it should be enough when they found that I have a diplomatic passport, [that I am a] former prime minister," Bondevik told the news outlet.
He added that the respective document and his former status should have been reason enough "to understand that I don't represent any problem or threat to this country and [to] let me go immediately, but they didn't."
The former Norwegian PM, who has been a vocal advocate of peace efforts and reconciliation attempts across the world, now says the latest step by the new US leader raises concerns. "You shouldn't treat entire groups of people in this manner," he told TV2.
"I have to admit I fear the future (with Trump as president). There's been a lot of progress in the world the last few decades, but this gives great cause for concern, along with the authoritarian leaders we see steering other large countries."
You can share this story on social media: