Norway surprised by Russia's entry visa rejections to delegates blacklisted months ago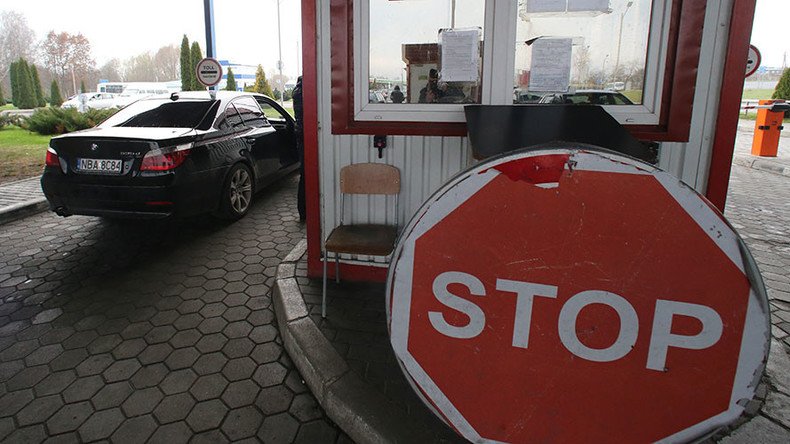 Norway has summoned Russia's ambassador to explain why two of its legislators were denied entry visas. Though the officials were placed on "counter-sanctions" lists and denied entry long ago, Norway has somehow found the rejections "incomprehensible."
An official note containing the same objections preceded the ambassador's summoning.
"The Foreign Ministry today summoned the Russian ambassador to repeat the protests," the Norwegian Foreign Ministry said on Wednesday.
Norway's Foreign Minister Børge Brende condemned Russia's denial of the visas in strong terms. The rejected legislators are Bård Vegar Solhjell, the leader of Norway's Socialist Left party, and Trine Skei Grande, the leader of the country's Liberal Party.
"These are two distinguished, top-level Norwegian officials, excellent representatives of Norway," Brende told the reporters, saying "it's incomprehensible that they not be allowed to enter Russia."
Although the minister acknowledged that Russia has the right to determine who can enter the country, saying that it's "obviously up to every country to decide who can enter," he slammed the denial as "biased, unreasonable and inconceivable."
The Russian embassy in Oslo has confirmed that the visa requests were rejected as a part of a "mirror response" to Norway adopting the same sanctions that the EU has imposed on Russian citizens, as well as policies discriminating against Russian citizens who want to visit Spitsbergen island.
The list of officials from the EU and other countries who have been banned from entering Russia was provided to Brussels well ahead of time, with advice to inform all those affected, a Russian embassy spokesman stressed. Norway's FM himself has admitted that the denials were something to be "expected" and that Norway's reaction to the visa rejections thus appears quite surprising.
Coincidently, the outrage over Russia's "hostile actions" came just hours after the country's Police Security Service (PST) determined that Russia poses a "major threat" to Norway, along with Islamism.
READ MORE: Norway likely winner from OPEC-Russia oil production cuts

Norway joined the EU's sanctions against Russia and Russian citizens back in 2014 in response to what it called "Russia's violations of human rights in Ukraine." The situation escalated in April of 2015 when Russia's Deputy PM Dmitry Rogozin visited Norway's Island of Spitsbergen while on a trip to open the 'North Pole-2015' station. Norwegian authorities were riled by the visit, as Rogozin was on Europe's anti-Russia sanction list.
Norway then adopted a measure authorizing the immediate deportation of sanctioned Russian citizens from the archipelago. Though Russia's Foreign Ministry has protested the regulation, calling it discriminatory and in violation of an agreement on international cooperation on Spitsbergen, it was made permanent last September.
You can share this story on social media: