Germany approves law to monitor suspected terrorists with ankle bracelets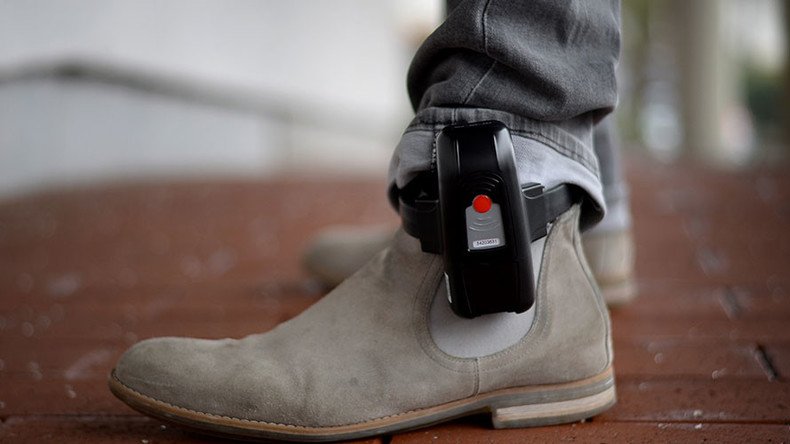 The German government has agreed new measures which will see suspected terrorists having to wear electronic ankle bracelets before even being convicted so authorities can monitor their movements.
Following Wednesday's vote by cabinet, the Federal Criminal Police Office (BKA) are now one step closer to being able to force "Gefährders," – those deemed a security risk to the public – to wear a device which will track their location with no conviction necessary.
READ MORE: Terrorist suspects should wear ankle monitors even before conviction – German justice minister

"Ankle bracelets are not a panacea but they are an important instrument to facilitate the surveillance of dangerous people," said Interior Minister Thomas de Maiziere.
The proposal will now have to be approved by the parliament, and forms part of a wider suite of powers being introduced following the attack on a Berlin Christmas market on December 19 which left 12 people dead.
In the aftermath of the attack, it emerged that the main suspect, Anis Amri, had previously been under investigation by German authorities on suspicion of planning a terrorist plot. After moving from the state of North Rhine-Westphalia to Berlin, however, he fell off the radar due to a lack of communication between different agencies.
It's unclear at this stage how many suspects could be tagged under the new laws, although it's understood that German authorities believe that around 550 people pose a potential terrorism risk to the country.
Interior ministry spokesman Johannes Dimroth would not be drawn on the issue on Wednesday, however, telling reporters that it is "a purely hypothetical question."
Last month, Germany's justice minister, Heiko Maas, pushed for such measures to be introduced so as to ensure that "those who pose a risk are kept in sight as much as possible," adding that "electronic ankle monitors should not be a taboo."
READ MORE: Put electronic tags on all terror suspects & Syria returnees, says Austrian minister
Similar laws are also being considered in neighboring Austria where Defense Minister Hans Peter Doskozil said in January that "electronic ankle tags for people posing a potential threat are definitely something to be considered."
"I definitely think that it would be appropriate that they are monitored, that the authorities know what they are doing, whom they are meeting," he said.
You can share this story on social media: