NATO shares Trump's desire for dialogue with 'assertive Russia' – Stoltenberg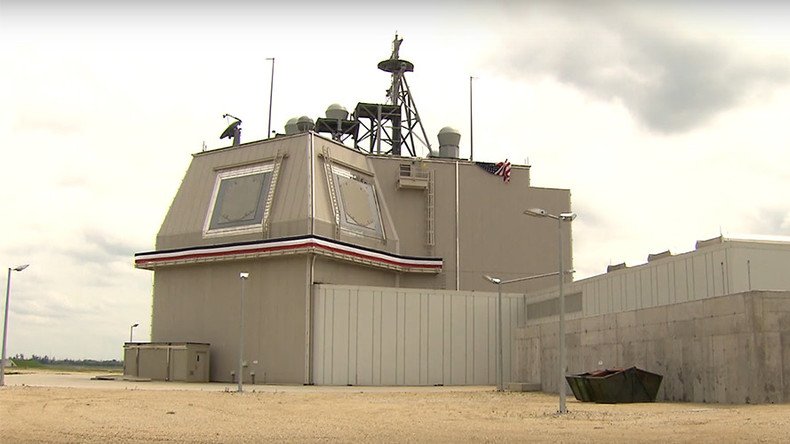 Like the new US administration, NATO is willing to talk with Moscow, but only from a position of "strength," alliance chief Jens Stoltenberg said, while confirming that the alliance is continuing to develop its anti-missile shield on Russia's borders.
In an attempt to address fears in Europe that Washington is no longer fully committed to NATO's future, Stoltenberg told reporters after talks with Bulgarian President Rumen Radev in Brussels, that the new Trump administration will support the alliance's role in maintaining transatlantic security.
Stoltenberg said that in recent phone conversations with Donald Trump and US Defense Secretary James Mattis, "they all conveyed the same message that the United States remains committed to NATO and the transatlantic bond."
"That it's not only something that they say, but we also see now that the United States is actually increasing its presence in Europe," the NATO chief said, referring to the recent deployment of US troops and military hardware in Eastern Europe.
US troops and heavy weapons began arriving in Europe via Germany in early January as part of Operation Atlantic Resolve, a mission designed to curtail a perceived "Russian threat." Eighty-seven US battle tanks, 144 Bradley fighting vehicles, and 3,500 soldiers arrived near Russia's borders as part of a NATO buildup that was agreed upon at the alliance's summit in Warsaw last July.
While the Kremlin has slammed the buildup as a threat to Russia's national security on numerous occasions, NATO has not relented in implementing its hostile policy towards Moscow since Crimea resoundingly voted to rejoin Russia in a referendum in the wake of Ukrainian crisis. NATO unanimously decided to suspend practical co-operation with the Russian Federation in April of 2014.
While Trump and his team have signaled that they may seek a possible thaw in relations with Moscow, Stoltenberg stressed that any dialogue with Russia should be approached from a position of strength.
"The message from the incoming administration is that they also want dialogue with Russia, but it's based on strength, and I think that's exactly the same message that we are conveying from the whole Alliance," Stoltenberg said.
Stoltenberg also confirmed that NATO is continuing to develop the capabilities of its ballistic missile defense (BMD) system that became operational in July, which includes warships, long-range missile defense interceptors, and radar installations spread across NATO states.
READ MORE: Putin: Russia will consider tackling NATO missile defense threat
The alliance claims the system is designed to protect it from short- and medium-range ballistic missile attacks coming from Iran, but the BMD system also covers Russia's borders and could undermine Moscow's nuclear deterrence.
"What I can say is that NATO continues to develop its ballistic missile defense system because we see that several nations, including Iran, are developing different kinds of ballistic missiles and are testing and strengthening their systems. And that just underlines that NATO has to continue to develop a ballistic missile defense system," Stoltenberg said.
"Our BMD, or ballistic missile defense, is not directed against Russia, it's directed against threats coming from outside the Euro-Atlantic area," he added.
READ MORE: Germany begins tank deployment to Lithuania as part of NATO commitment to Baltics
Since the United States officially announced the deployment of BMD in Europe in 2004, Russia has persistently said the project, which is run by NATO, is directed against it. Moscow considers the placement of potentially multipurpose ground-based missile launchers in Europe a clear violation of Russian-American arms treaties, pointing out that the anti-missile facilities can be easily repurposed to fire short and midrange offensive missiles.
You can share this story on social media: